Program Resources
Learning Tools for Students
We are here to help you succeed in pursuing your academic goals. Check out all the valuable resources and learning tools available for LBCC students.
Industry Certifications
As you successfully complete certain courses at LBCC, you can take exams and earn industry certificates at our computer labs.
---



This certification demonstrates that you have the skills needed to get the most out of Office by earning a Microsoft Office Specialist (MOS) certification in a specific Office program.
COSA 15 – Microsoft Excel for Windows: Excel 2016
COSA 20 – Microsoft PowerPoint for Windows: PowerPoint 2016
COSA 10 – Microsoft Word for Windows: Word 2016
COSA 215 – Microsoft Outlook for Windows: Outlook 2016
---



Earners of the MTA: Networking Fundamentals certification have demonstrated knowledge of fundamental networking concepts. The MTA program provides an appropriate entry point to a future career in technology.
COSN 10 – Networking Fundamentals: MTA Networking Fundamentals
---



A+ is the starting point for a career in IT. The performance-based exams certify foundational IT skills across a variety of devices and operating systems.
COSN 3 – Operating Systems: Software and Hardware: CompTIA A+
COSN 5 – Computer Technician Hardware Basics: CompTIA A+
check out more INDUSTRY CERTIFICATIONS offered by COS department.

COS Industry Certification Flyer
COS Student Learning Resources
Learning Tools/Technology for Students

LBCC CANVAS
Learning Management System (LMS) where you can access your course information.

MICROSOFT IMAGINE
Get free access to Microsoft Softwares exclusively at LBCC.

MICROSOFT OFFICE

There are several different options available if you need to use Microsoft Office:
All computer labs at both the LAC and PCC campuses have Office installed.
LBCC students are also eligible to purchase Microsoft Office products, as well as other software, at a reduced rate through CollegeBuys.org
Computer Labs

COS STUDY CENTERS
GET ADDITIONAL SUPPORT AND ACCESS TO SOFTWARE APPLICATIONS

INDUSTRY CERTIFICATIONS
Earn Industry Standard Certifications as part of many courses in the Computer & Office Studies programs.

TYPING TESTS
Learn how to Earn a Typing Certificate.

COMPUTER LAB HOURS

| | LAC – Room M-109 | PCC – Room AA-206 |
| --- | --- | --- |
| Monday – Thursday | 8 am – 9 pm | 8 am – 9 pm |
| Friday | 8 am – 4 pm | 8 am – 4 pm |
| Saturday | 10 am – 2 pm | |
Registration Info

STUDENT FORMS
Find important forms about admissions and records for your academic progress.

ACADEMIC CALENDAR
View important dates for current and upcoming semesters. Downloadable PDFs of the academic calendar are also available.

COLLEGE CATALOG
Official publication of record regarding courses offered, degree and certificate program outlines, requirements and additional policies and procedures for the campus.
Useful Cyber Security Resources


CYBER SECURITY NEWS
News & updates from The Hacker News.


CYBERSEEK
CyberSeek provides detailed, actionable data about supply and demand in the cybersecurity job market.

THE INFORMATION SYSTEMS SECURITY ASSOCIATION (ISSA)
The Information Systems Security Association (ISSA)® is a not-for-profit, international organization of information security professionals and practitioners. It provides educational forums, publications, and peer interaction opportunities that enhance the knowledge, skill, and professional growth of its members.

INFRAGARD
InfraGard is a partnership between the FBI and the private sector. It is an association of persons who represent businesses, academic institutions, state and local law enforcement agencies, and other participants dedicated to sharing information and intelligence to prevent hostile acts against the United States.

US COMPUTER EMERGENCY READINESS TEAM
The National Cybersecurity and Communications Integration Center (NCCIC) is the Nation's flagship cyber defense, incident response, and operational integration center. Our mission is to reduce the Nation's risk of systemic cybersecurity and communications challenges.

NATIONAL CENTERS OF ACADEMIC EXCELLENCE IN CYBER DEFENSE
The National Security Agency (NSA) and the Department of Homeland Security (DHS) jointly sponsor the National Centers of Academic Excellence in Cyber Defense (CAE-CD) program. The goal of the program is to reduce vulnerability in our national information infrastructure by promoting higher education and research in cyber defense and producing professionals with cyber defense expertise for the Nation.
LBCC College Support & Student Resources
---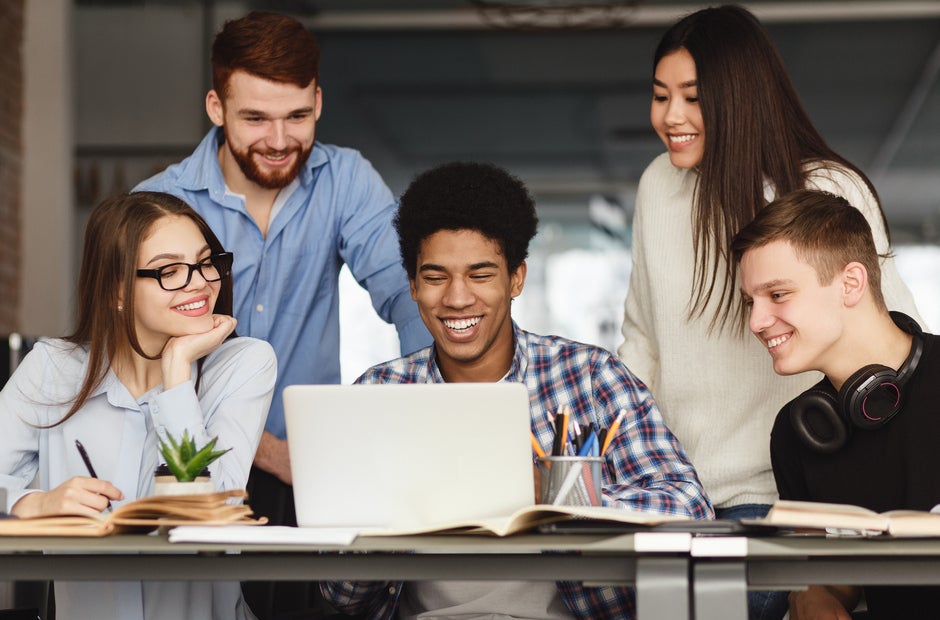 Find all the LBCC services and tools available to help you navigate through college life.
Class Registration Support
Financial Aid & Scholarships
Tutoring Help & Learning Communities
Campus Services & Student Life
Degree Planning & Counseling
Career Support & Job Training
Strategies for Transfer and Graduation
Community Resources
Student Equity Programs, and much more