Basic Needs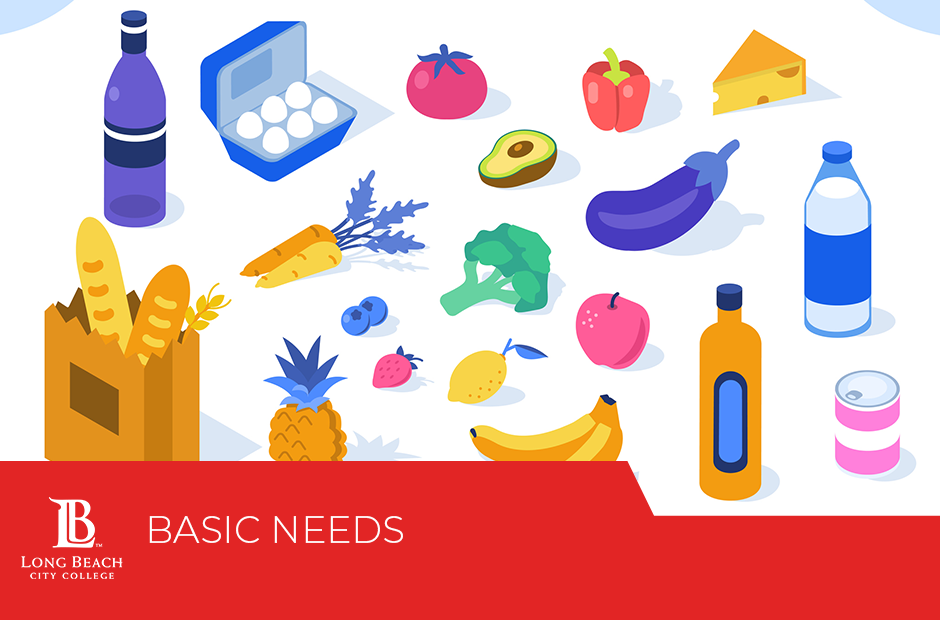 During this time of campus closure, if you are experiencing hardships related to homelessness, hunger, or housing insecurity please contact Justin Mendez, Interim Basic Needs Program Manager.
The Viking Vault Food Pantry
For the safety of our students and staff, the Viking Vault will pause in service under the recommendation to shelter in pace due to the expected surge of COVID-19 related illnesses in the upcoming weeks. The Viking Vault will return on Tue, April 28.
On that day moving forward, Long Beach City College students will receive two bags of prepackaged non-perishable food, and distribution will take place every two weeks.
Additional information will be shared closer to April 28.
Please contact Justin Mendez, Basic Needs Program Manager, with questions at (562) 938-4756 or jmendez@LBCC.edu. Please leave a message with name, LBCC student ID #, and contact phone number.
Housing Insecurity Referral Support & Community Resources Information
The Basic Needs Program at Long Beach City College has partnered with community agencies to identify available housing resources for students who may be experiencing housing insecurity. The Basic Needs Program offers information as well as direct referral support.
For more information please contact Justin Mendez, Basic Needs Program Manager.
Face Coverings Required
Anyone who comes to campus during the closure should wear a cloth face covering, including faculty or staff who have received authorization to pick up equipment or files from their office and students picking up Chromebooks, Hot Spots, other technology equipment, or items from the Viking Vault. The Los Angeles County Department of Health has issued the following guidance: "Members of the general public should use a clean face-covering anytime they will be in contact with other people who are not household members in public or private spaces." The City of Long Beach Health Department has issued a revised order (4/10/20) requiring that everyone wear a face covering when visiting an essential business, which includes LBCC.
Visit the Centers for Disease Control and Prevention​, the LA County Department of Health, and the City of Long Beach for more information. The CDC also has posted this video showing how to make an easy, no-sew face covering.