Commercial Truck Driver Training (CDL)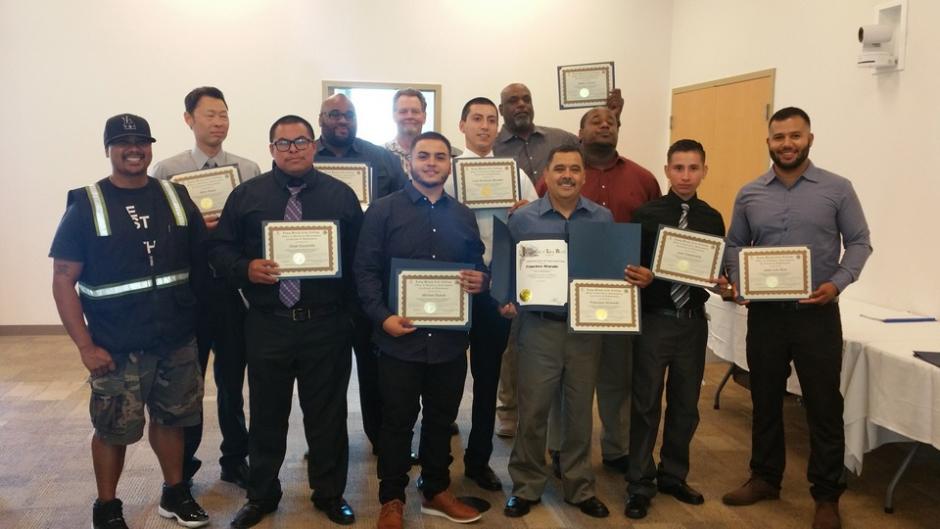 The Commercial Truck Driver Training Program is a 12-week program that prepares students for a career as a port-container freight hauler and includes assisting graduates with placement within our Harbor Trucking Association network of local drayage companies. It is a combination of both classroom learning and behind the wheel training.
Currently, the job placement rate for successful graduates is over 70%. Priority consideration is given to US Veterans and their spouses. Orientation sessions for those interested in the program last approximately 2 hours and are mandatory for all applicants. 
Eligibility
Be at least 23 years old.
Must pass the intake assessment and interview.
Must be a U.S. citizen or permanent resident.
Must hold a current, valid driver's license.
Must be able to present a clean driving history.
Must be physically able to attain a CDL (49CFR 391.41).
Must be able to pass a security background check.
Must be able to pass a drug/alcohol test.
Applicants interested in moving forward with this program will need to provide the following:
Official DMV 10-year driving history report (H6).
Valid Driver's License and Social Security Card.
Resume
DD214 (only for Veterans).
To find out about the next orientation please contact Workforce Development.