Construction Apprenticeship Readiness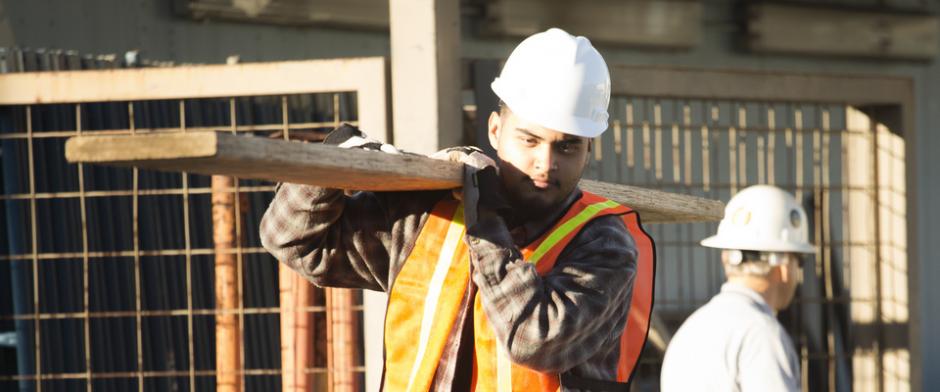 The Construction Apprenticeship Readiness Program training is an 8-week (180 hours) program that prepares participants for union apprenticeship programs or employment in the trades. Some of the hands-on skills to be taught include cabinet making, cement masonry, green technologies, HVAC, plumbing, surveying, and weatherization.
Participants are trained on Los Angeles County/Orange Counties Buildings & Construction Trades Council AFL-CIO's nationally-recognized Multi-Craft Curriculum (MC3) and receive three industry-recognized certificates: Building Trades Multi-Craft Curriculum (MC3), 10-hour OSHA Certification and CPR/First Aid Training Certification. Participants will also receive a certificate of completion from Long Beach City College.
To be eligible for the program, participants must meet the following requirements:
Be 18 years of age or older
Have Right to Work documents
Have a CA Driver's License
Register & enroll in LBCC
Register with the U.S. Selective Service (if applicable)
Pass an intake interview and meet minimum Math requirements.
If you are interested in the program, please attend one of our Summer Orientations scheduled for the following dates:
June 13, 20, 27
July 11, 25
August 8, 22
All orientations will begin at 2:00 pm and take place at the LAC Campus in Building O-2, Room 129. If you would like to register for this program when it is available, you can sign up on our waitlist.