Counseling Services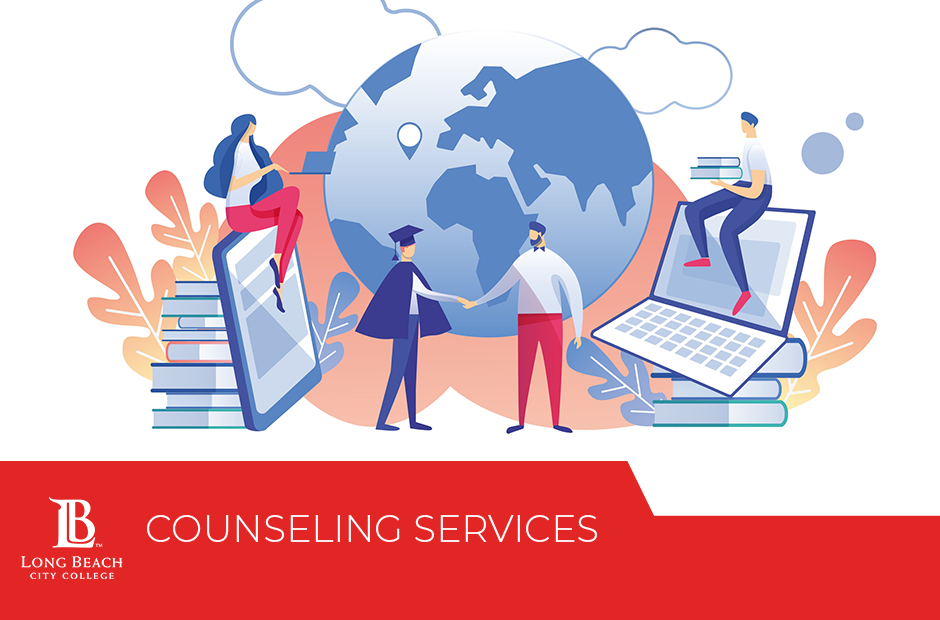 The Counseling Office is currently closed until further notice. You can find the answers to many questions as well as student resources on our website: https://www.lbcc.edu/counseling.
Online Counseling services are available for students during this time of temporary remote instruction/online.
Making an Online Counseling Appointment
General Counseling
Effective July 13, 2020 to September 4, 2020 we will be incorporating Express Counseling in lieu of 1-hour appointments to accommodate students' educational needs. The Counseling Department is committed to assisting students in achieving their academic goals.
If you are in a special program (i.e., EOPS/CARE, DSPS, etc.) please contact the office directly to make a counseling appointment.
Express Counseling Sessions
Express Counseling is designed for students to get their questions answered and prepare them for the upcoming semester.
Express sessions are "first-come, first-served" by clicking to "Express Counseling Sessions" students will enter the general counseling lobby.
Students can also connect with our front staff through "Chat with Front Desk" for quick questions or via email to fcounter-lac@lbcc.edu
Express Sessions can fill up very quickly. Please join the lobby and a counselor will bring you into an express counseling session. The hours of operation for Online Express Counseling Sessions are Mon -Thu (8:00 am – 6:00 pm).
Current Registration Dates
These registration dates may be subject to change and we request you check this webpage frequently to confirm https://www.lbcc.edu/pod/important-dates:
Summer 2020 registration is set for April 27, 2020 and Fall 2020 registration is for May 11, 2020.
Additional Questions
You may call (562) 938-4561 or you may email fcounter-lac@LBCC.edu. Our phones are answered between the hours of 8:00 am and 5:00 pm and any voicemail left will be checked and responded to regularly. You can also email us at fcounter-lac@lbcc.edu and we will respond to you within one business day.