Counseling Services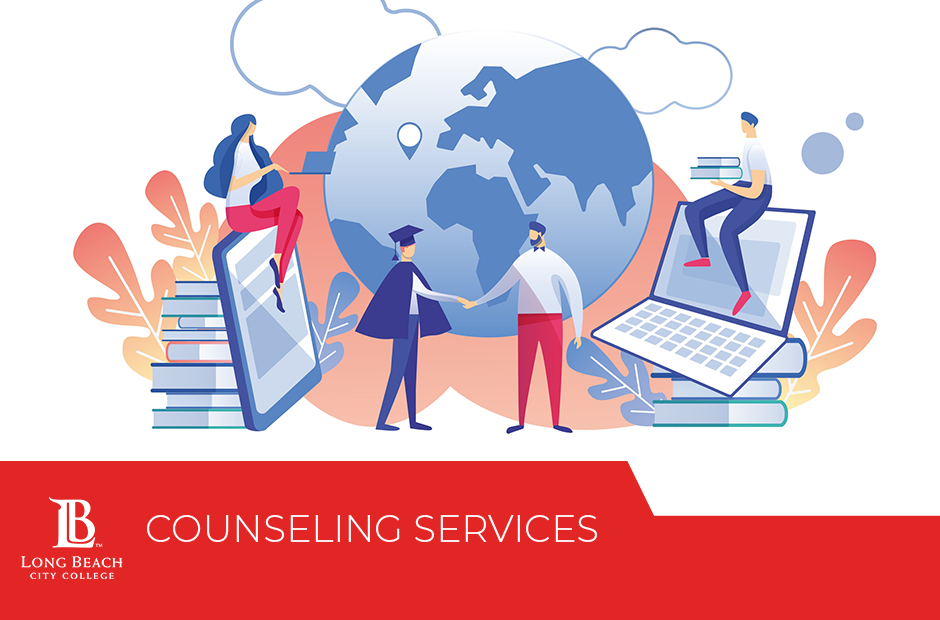 The Counseling Office is currently closed and is tentatively planned to reopen on Mon., June 8, 2020. You can find the answers to many questions as well as student resources on our website: https://www.lbcc.edu/counseling.
Online Counseling services are available for students during this time of temporary remote instruction/online.
Making an Online Counseling Appointment
To make a counseling appointment with a counselor, available online counseling appointments can be found on our website: https://www.lbcc.edu/online-counseling. If you are in a special program (i.e., EOPS/CARE, DSPS, etc.) and need to make an appointment with your specific counselor, please select the program you are wanting to receive counseling from and choose your preferred counselor and appointment time.
Current Registration Dates
These registration dates may be subject to change and we request you check this webpage frequently to confirm https://www.lbcc.edu/pod/important-dates:
Summer 2020 registration is set for April 27, 2020 and Fall 2020 registration is for May 11, 2020.
Additional Questions
You may call (562) 938-4561 or you may email fcounter-lac@LBCC.edu. Our phones are answered between the hours of 8:00 am and 5:00 pm and any voicemail left will be checked and responded to regularly. You can also email us at fcounter-lac@lbcc.edu and we will respond to you within one business day.