EOPS/CARE/NextUP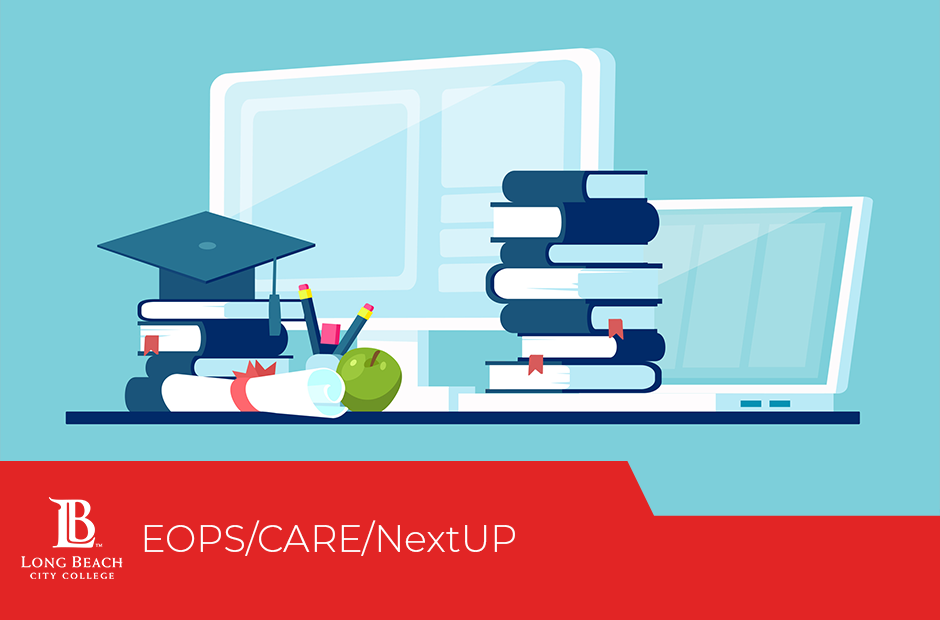 EOPS, CARE, NextUp, Guardian Scholars, and Justice Scholars Programs are committed to the success of our students during this most challenging time. In the midst of the public health crisis due to COVID-19, LBCC has taken measures to keep students, employees, and the greater community safe. At this time, the campus is closed; however, we are committed to continuing to provide services to students during this period via online, email, or over the phone.
We will do our best to respond to your inquiry as quickly as possible. Should you not be able to reach someone, please leave a voicemail, and we will return your call. We thank you for your patience during the influx of online activity.
You can find the answers to many questions here on our website: https://www.lbcc.edu/extended-opportunity-programs-and-services. In addition to this, please refer to the following list of contact information for our various departments.
Services
Mode of Communication: The primary mode of communication to program participants while we operate remotely will be the email address on file with the college as listed in the Viking Student Portal.
Scheduling a Contact Appointment: Students are encouraged to contact our programs via phone or email during business hours to schedule a "contact" appointment as required by the program.

Counseling appointments, including educational planning and academic support services, will be provided via Cranium Café. All contact appointments will be scheduled for one hour.

Instructions for students on how to access Cranium Café are included here.

Student Success Teams: To ensure the success of our students in the programs, we have implemented student success teams who will be actively contacting program participants during this period of time. The intention is to provide direction, support, and serve as a liaison for services.
Direct Student Aid: During this period, all direct aid will continue to be administered electronically through the Financial Aid Office.
Program Workshops: Currently, workshops have been postponed. As this information changes, program participants will receive email communication with updated information.
Fall Registration Dates: Registration for Fall 2020 will start on May 11, 2020. This date may be subject to change. For updated information, please visit the Admissions and Records website. https://www.lbcc.edu/pod/important-dates
Sending your College Transcript to LBCC: If you are interested in sending an official transcript to Long Beach City College, please select the electronic delivery option (if available) this will ensure we are able to receive your transcript during the campus closure. Transcripts sent by mail will be reviewed tentatively on April 13, 2020.
General Inquiries, Questions or Concerns: Students with general questions about the program or their continued eligibility may call or email during regular business hours for general questions.
For up to date information about the College response to COVID-19 please visit our website.