Finalists Profiles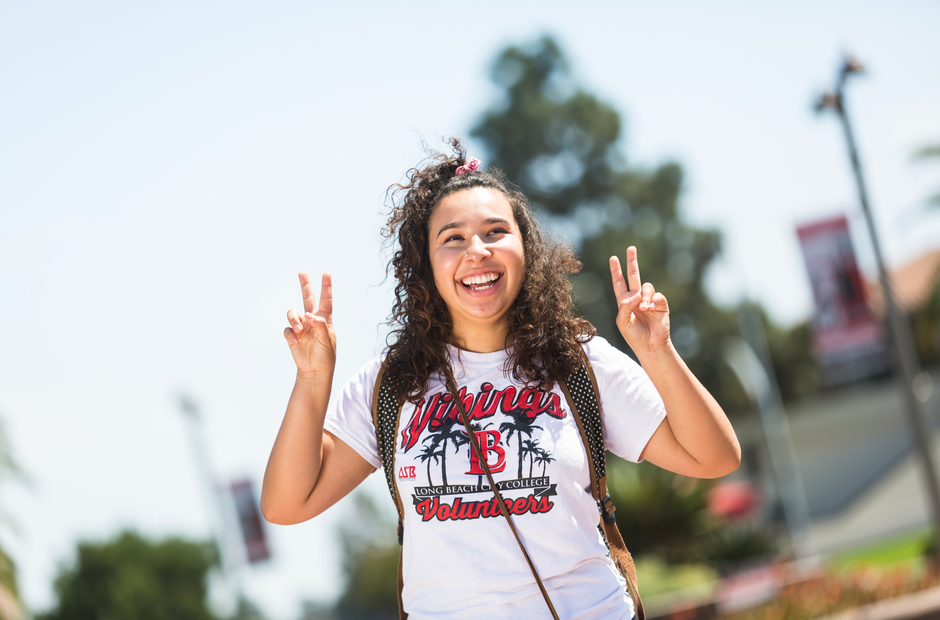 After a nationwide search, the Long Beach City College (LBCC) Superintendent-President Search Committee has forwarded the final candidates to the Long Beach Community College District (LBCCD) Board of Trustees for consideration to become the next Superintendent-President of Long Beach City College. The Search Committee originally forwarded three candidates, but one candidate withdrew from consideration.
The campus community and the community-at-large are able to meet the finalists during a virtual public forum on Wed., Dec. 1 starting at 9:00 am. The Dec. 1 virtual forum will provide an opportunity for all students, employees, and community members to meet and hear from the final candidates. More information will follow about the virtual forum. You can submit questions for the candidates via email at spforums@LBCC.edu. The deadline to submit questions is 11 a.m. on Mon., Nov. 29. Due to potential time constraints, all questions may not be answered or may possibly be combined into specific topic categories.
A feedback form for each candidate will be provided after the virtual forum. This step in the recruitment process also allows for feedback from attendees that will be forwarded to the LBCCD Board of Trustees as they consider their decision on the final candidate. More information about this form will follow. The deadline to submit feedback for LBCCD Board of Trustee consideration is Thu, Dec. 2 by 12:00 pm.
The LBCCD Board of Trustees will conduct the final interview for all candidates during the week of Dec. 6, 2021. A decision on the appointment is expected by Dec. 15, 2021. The new Superintendent-President will assume office on Jan. 1, 2022.
---
Dr. Michael Munoz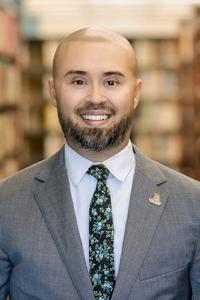 Dr. Mike Muñoz is Long Beach City College's Interim Superintendent-President. Dr. Muñoz is a nationally recognized transformational leader in higher education. He is an expert in closing racial equity gaps for students of color, creating inclusive campus cultures for LGBTQIA+ students, and effectively leading for transformational change. He joined LBCC in 2018 as the Vice President of Student Services. Prior to LBCC, he spent more than a decade at Rio Hondo College serving in several key leadership positions. A product of the California Community College system, Dr. Muñoz attended East Los Angeles College and Fullerton College before transferring to the University of California, Irvine (UCI), where he received his bachelor's degree in Psychology and Social Behavior. He received his master's degree in Counseling and his doctor of education with a specialization in Community College Leadership, from California State University, Long Beach. He is a first-generation college student. While attending college, he experienced both food and housing insecurities — all while caring for his daughter as a single father. On the national stage, his leadership experience includes serving on the Board of Directors for the National Community Colleges Hispanic Council, as a founding Board Member of COLEGAS, the California Community Colleges Latinx professional association; and as a Board Member for the California Conference on Equality and Justice.
---
Dr. Nohemy Ornelas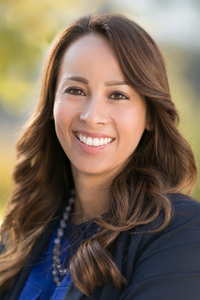 Dr. Nohemy Ornelas is in her seventh year as the Associate Superintendent/Vice President for Student Services at Allan Hancock College in Santa Maria, California. A first-generation college student, Dr. Ornelas began her educational career as an Allan Hancock student, later returning as a staff member in the financial aid department.
Upon completing her master's degree from Cal Poly – San Luis Obispo, she accepted a position as a financial aid supervisor at Berkeley City College in the Peralta Community College District and ultimately returned to the central coast as the Dean of Student Services at Cuesta College. At Cuesta College, Dr. Ornelas served on the college's response team to restore accreditation and was the lead administrator for the implementation of the Cuesta Promise.
As the Associate Superintendent/Vice President for Student Services at Allan Hancock College, Dr. Ornelas's responsibilities included implementation of the college's Student Equity Plan, SSSP, Outreach Plan, the Noncredit Student Success, and Support Plan, and the Student Equity and Achievement Program. Over the past five years, Dr. Ornelas has been the college lead on important equity programs including the development of the college's center for Dreamers, expansion of the Student Veteran and DSPS programs, and roll out of the Hancock Promise.
In its fourth year, the Hancock Promise provides "first-year free" tuition for all students in the college's service area and comprehensive educational guidance that begins for students in elementary school. The community impact is astounding – enrollment at Allan Hancock College by local high school grads increased by more than 16 percentage points, and the number of graduates is at record levels. Her work in developing innovative and responsive initiatives like the auto-awarding program that "automatically award" thousands of degrees and certificates have been recognized nationally – increasing completion and removing institutional barriers for all students.
Throughout her 25 years of public service, Dr. Ornelas's background as a bicultural, equity-minded leader provides her with the opportunity to serve as a role model and strong advocate for students and the community, serving as a member of service clubs and steering committees. During the pandemic response, Dr. Ornelas oversaw a food distribution program that impacted more than 100,000 families in the community and served as the operations chief for Santa Barbara County's vaccination clinic in Santa Maria, ultimately providing one out of every three doses administered in northern Santa Barbara County.
Dr. Ornelas' commitment to students has been recognized along California's Central Coast, including the Future Leaders of America Latino Legacy Award, Cal Poly – San Luis Obispo's Honored Alumni recognition, the Pacific Coast Business Times 40 under 40, and Santa Barbara County's Commission for Women Service Award.
Dr. Ornelas earned her doctorate at California State University, Fresno. She lives in Santa Maria with her husband, David. They have two children at home and one who is in graduate school.