Intro to Remote/Online Instruction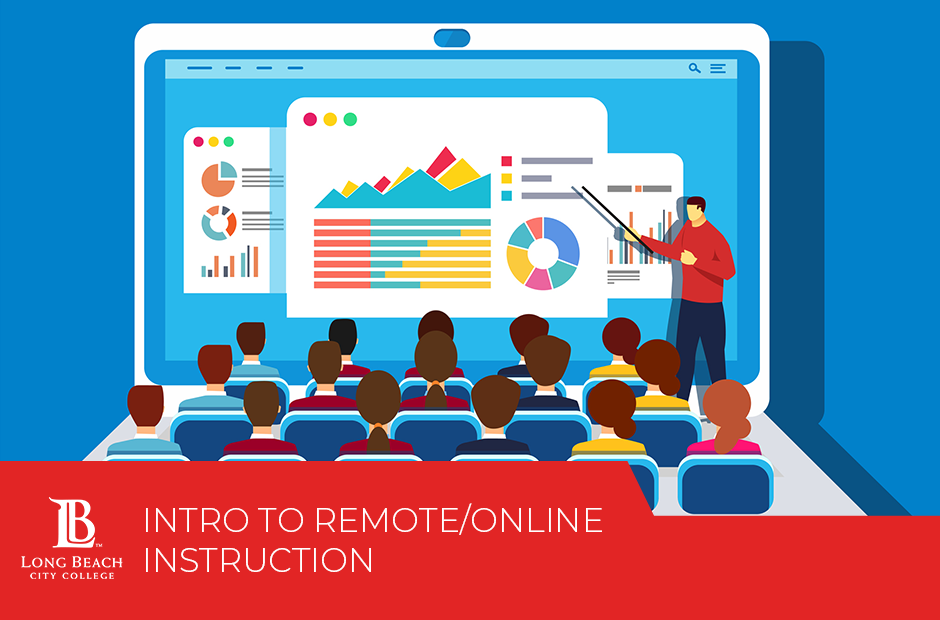 At LBCC, Online Learning refers to three types of courses:
Fully Online: a course that meets 100% Fully Online
Hybrid: a course that meets partially in a Classroom & Online
Web-Enhanced: a face-to-face course that meets 100% in a Classroom yet also uses the LMS.
The Fully Online and Hybrid courses are also known as Distance Learning Courses. The Web-Enhanced courses are regular Face-to-Face classes in which instructors use online tools (like our LMS) as additional resources for students. We are now in a unique situation where we are moving face-to-face classes online for Temporary Remote Instruction. Below are resources to support this transition.
Keep Teaching: Temporary Remote Instruction
Teaching during an unexpected disruption to face-to-face classes requires: FLEXIBILITY, CREATIVITY, AND PREPARATION
Please review our LBCC "Keep Teaching Checklist" and recommendations to assist in this transition.
Suggestions for Flexibility & Creativity
Our students are struggling with a myriad of concerns right now, food and financial insecurity, homeschooling their children, and even caring for family members. Also please keep in mind that a number of our students may have limited access to technology or WiFi when they are no longer on campus.
Structure due dates for assignments so they incorporate weekends. This will provide more time and flexibility for students to complete the work. For example, setting due dates and times for weekly assignments for Sunday night at 11:59pm, rather than during the week at the normal class meeting time.
Incorporate a brief grace period (two or three days) after the initial due date. ​In Canvas assignments, leave the "Available Until" section blank to allow this grace period.
Consider a policy that encourages students to complete past-due work. For example, a version of the policy may grant partial credit to the student if the missing work might somehow influence their final grade.
Alternate assessments, other than quizzes and exams with flexible due dates
Making your quizzes and exams "open book" so they can be done remotely and taken on students' schedules and/or​ allowing multiple attempts on these assessments.
You may have to be creative for students who have no technology beyond phones. In an extreme case, could you email students questions for them to respond to in writing, photograph, and send back? Think through the possible options, and be flexible.
Be available to your students. Even in these unusual circumstances, our students expect access to their professors. Furthermore, this is all doubtless very unsettling for many of our students, and you will be a reassuring presence.
We understand that the flexibility and availability necessary to provide equity in this extraordinary situation means more work for our faculty. We acknowledge this and thank you for it.
Helpful Articles
Synchronous vs Asynchronous
For Deans & Dept. Heads