Laptop & Internet Resources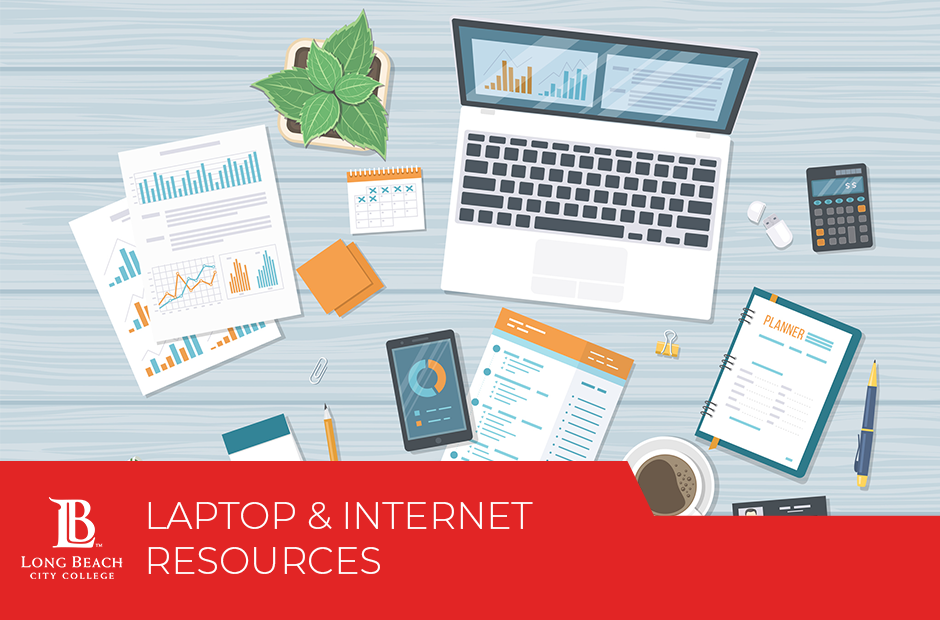 Free Chromebooks for Qualified California Households
Long Beach City College partnered with a non-profit organization called "human-I-T" to provide the digital resources needed to support you. California households may qualify for a free Chromebook laptop depending on the provider of their choice. Find out if you qualify by visiting human-I-T.
City of Long Beach Partners with Nonprofits to Launch a Digital Resource Platform "ConnectedLB"
Long Beach's Technology and Innovation Department, in partnership with the California Emerging Technology Fund (CETF), EveryoneOn and human-I-T, has launched a centralized online platform for Long Beach residents to access low-cost Internet services, computers, and digital literacy resources, called ConnectedLB Platform.
The ConnectedLB Platform allows Long Beach residents to find low-cost Internet services and computers in their local neighborhoods by entering their zip code. Long Beach residents may qualify for low-cost Internet services and computers based on verification of income status and household participation in public benefit programs. The platform is available in both English and Spanish and is expected to run through April 2021 or until further notice. Platform content is managed by EveryoneOn.
Additional Sources for Free or Low-Cost Data Plans
Some companies are offering free or low-cost internet plans. Please refer to the following list and contact them to see the qualifications and how to start the service.
Carrier
Service Description
Metro by T-Mobile
A $15 plan with unlimited talk and text plus 2GB of high-speed smartphone data.

New and current Metro customers with any voice line can also get a free 8" tablet (via rebate redemption) with a $15 unlimited tablet data plan.

MetroSmart Hotspot devices will be half off, and the $35 per month data plan will include 20GB for the next 60 days.
Comcast
Low-income students can receive free wi-fi for the next two months.
Charter Communications
Low-income students can receive free wi-fi for the next two months.
human-I-T
human-I-T is fully funded to assist students to navigate various hard to find low-cost internet offers available, ranging from $10 – $25 a month with no contract. Proof of low-income status is required. human-I-T Subscription Specialists are available every step of the way, in both Spanish and English, to ensure your household is connected.
California Connects
California Community Colleges students are eligible for this mobile hotspot service, powered by Sprint, which offers nationwide 4G LTE connectivity and allows users to connect up to 10 WiFi-enabled devices for up to 10 hours on a single charge for only $19.99 a month.