Matriculation Events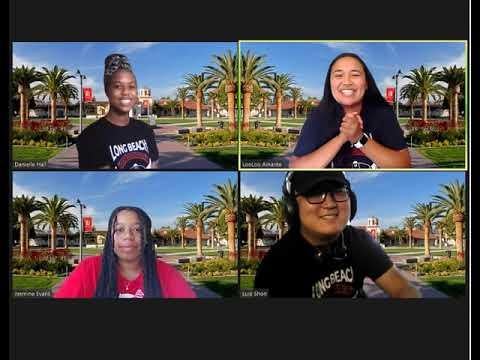 The Student Success & Support Program (SSSP) helps students transition into the college, provide orientation and career exploration support, offer interventions for those in need of academic recovery, and facilitate placement into English, Math, and Reading courses.
Participating in these registration events helps to ensure that every student has a seamless enrollment experience. Some events are offered on a walk-in basis while others require signing up in advance. If you are interested in attending one of these events, check the following schedules to find the right one for you.
Please remember to bring a current, valid photo ID and your Student ID number.
LBCC Express Days
LBCC Express Days are an opportunity for students to meet with a counselor via telephone and receive registration assistance over Zoom. Before signing up for this event, students must complete the Online Orientation, Course Placement Results (Guided Placement Tool), & Participation Agreement on the Viking Student System.
Counseling & Registration Support - Please signup for a counseling appointment. Students will receive counseling via Zoom phone call.
Registration Support - Please register for one of the events or workshops. A Zoom link will be sent to registrants 24 hours before the event starts.
LBCC Express Days Flyer for Continuing Students, 2020
LBCC Express Days Flyer for Incoming Students, 2020
Student Education Plans
After completing the Long Beach City College Guided Placement Tool and Orientation students are prepared to meet with a counselor to create a Student Education Plan (SEP).
An SEP is a plan of courses that should be taken in order to reach a student's educational goal.
The Matriculation Office will provide direct high school matriculates, 15-minute counseling appointments by telephone.​ During your appointment, counselors will discuss course placement, educational goals, and appropriate course selection.
Apr. 13 – June 30
| Day | Time |
| --- | --- |
| Mon – Thu | 1:00 pm – 7:00 pm |
| Fri | 8:00 am – 12:00 pm |
Requirements
Viking ID #
Orientation
Placement Results ( Guided Placement Tool)
Schedule an appointment, as space is limited! For further questions, please contact the Welcome Center (562)938-4049.