The Monte Nitzkowski Endowment
Honoring a LBCC legend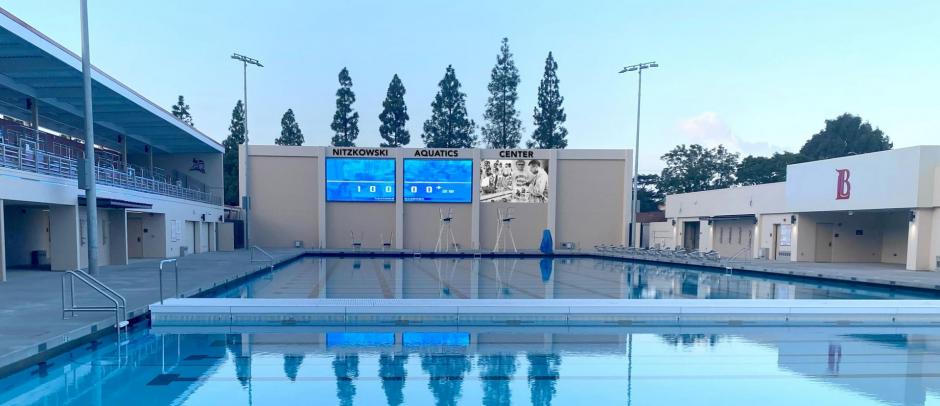 Monte Nitzkowski was head coach of the water polo and swimming programs from 1954-89. He led the Vikings to six state water polo championships and was selected five times to the U.S. Olympic coaching staff, serving as head coach in 1972, 1980, and 1984. He coached five Vikings into the Olympics and trained six state swimming champions.
A successful coach and a family-oriented person, Monte was inducted into the LBCC Hall of Champions in 2003. His amazing accomplishments during his time as a head coach for the Viking Men's Water Polo and Swim teams are legendary.
Monte's 34-year history at LBCC started in the classroom, as he taught in the History Department. He continued on to serve as the Dean of Men and taught in the Physical Education Department as well. He is known around the globe for his successful water polo coaching and swimming career. He helmed a historical 32 conference championships in water polo and 12 conference championships in swimming. In the mix of his successful conference runs, his collegiate coaching accomplishments reached an ultimate high by hauling in six state water polo championships and six swimming championships.
Monte reached these accomplishments by reshaping the game of water polo into an innovative working machine. Utilizing trademark coaching strategies such as the "counter-attack", he helped lead the U.S national team in five Olympic Games and five Pan American Games. He won a total of seven medals in a span of 33 years at the Olympic level.
One of the most prestigious awards in water polo was named after Monte, titled "The Monte Nitzkowski Elite Coaching Award for Water Polo.". Monte's many contributions have been recognized at elite levels, as listed below:
International Swimming Hall of Fame – 1991
UCLA Athletic Hall of Fame – 2006
United States Water Polo Hall of Fame – 1993
California Community College Coaches Hall of Fame – 2003
The Long Beach Century Club Hall of Fame – 2003
Long Beach City College Hall of Fame – 2003
Fullerton College Athletic Hall of Fame – 2005
National Polish-American Sports Hall of Fame – 2016
Aquatic Capital of America Hall of Fame – 2016
Monte passed away in 2016 but his legacy will continue through the support of LBCC Athletics. The Long Beach City College Board of Trustees has unanimously approved the $2M naming campaign for the brand new state-of-the-art Aquatics Center in honor of Monte Nitzkowski! The naming campaign for the Monte Nitzkowski Endowment will establish an endowment where money will be set aside and invested in order to earn long-term revenue, this annual revenue will have a life-long impact on our LBCC student-athletes. For more information about how to support this endowment please contact For more information regarding the Monte Nitzkowski Endowment please contact Gina Mascaro, gmascaro@lbcc.edu.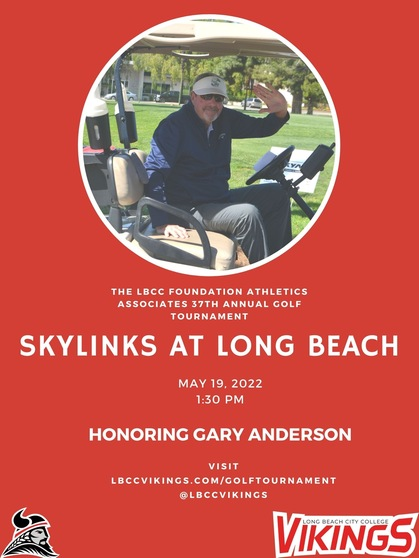 REGISTER NOW!!!
The Athletics Associates of the Long Beach City College Foundation will sponsor its 37th Annual Golf Tournament on May 19th, 2022 at Skylinks Golf Course in Long Beach. As a major fundraiser for Long Beach City College Athletics, we are planning and looking forward to a great day of golf, food & beverage, friends, and community support. Please consider our sponsorship opportunities and/or playing in the tournament! www.lbccvikings.com/golf
For more information regarding LBCC Athletics please contact Gina Mascaro, gmascaro@lbcc.edu.