Online Teaching Certification & Waivers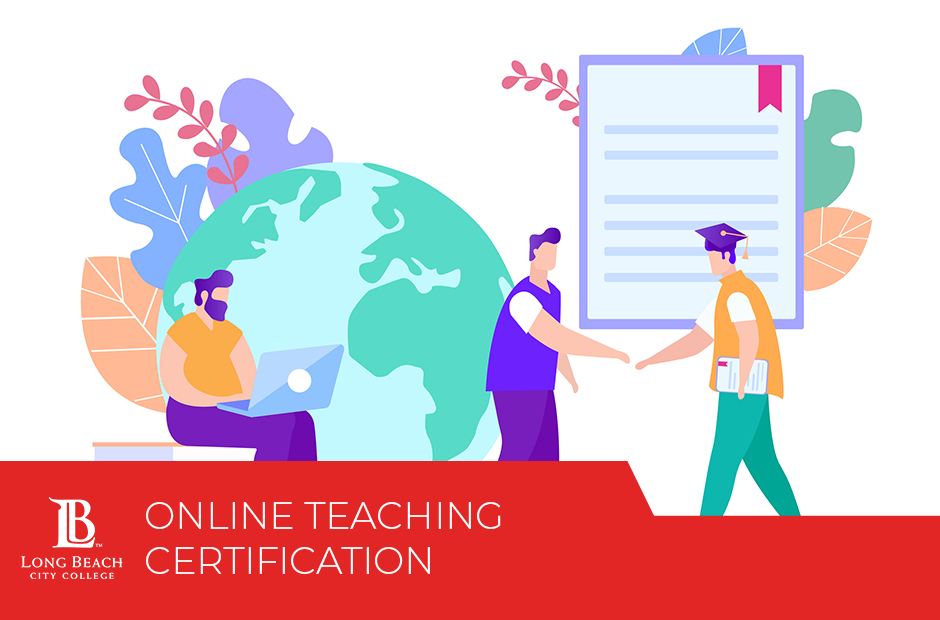 Online instructors are strongly encouraged to enroll in our Online Faculty Learning & Development course, which has lots of helpful information to get you started.
---
LBCC Online Teaching Certification & Waivers
If you are a faculty member that has been assigned or would like to be assigned a Distance Learning (Hybrid or Fully Online) Course at LBCC then you are required to have completed our Online Teaching Certification by completing two component 1) Online Teaching Pedagogy Certification and 2) Canvas LMS certification. These two combined make up our LBCC Online Teaching Certification.
1) LBCC Online Teaching Pedagogy Certification
2) LBCC Canvas LMS Certification
LBCC Introduction to Teaching with Canvas - A self-paced training course for LBCC Canvas. Requires login to the Viking Portal.
Note: As of March 1, 2022 this course has replaced "Growing with Canvas". If you have already completed "Growing with Canvas" then you meet the Canvas LMS certification and do not have to complete this new course.
For more Canvas Resources and step by step guides.
Certification Waivers: If you have completed Online Teaching Certification and/or Canvas LMS Certification at another institution you may complete our Online Teaching and Canvas Certification Waivers (online submission).
---
Online Teaching Certification Deadlines
Faculty who are assigned or would like to be assigned a fully online or hybrid course, they are required to be Online Teaching Certified. Below are the deadlines to complete certification base on semester of assignment:
Nov 1st, 2021 – Winter 2022 & Spring 2022
April 1st, 2022 – Summer 2022 & Fall 2022
Online Certification Message Blurb for faculty
---
Frequently Asked Questions FAQs
---
LBCC Online Teaching Resources & Guides
---
Tableau Dashboards (for Deans & Dept Heads)
---
Questions or Support
For questions or support on our LBCC Online Teaching Certification process contact:
Michael Robertson, Online Education Faculty Coordinator
Hussam Kashou, Assoc. Dean, Online Learning & Educational Technology