Prevention Tips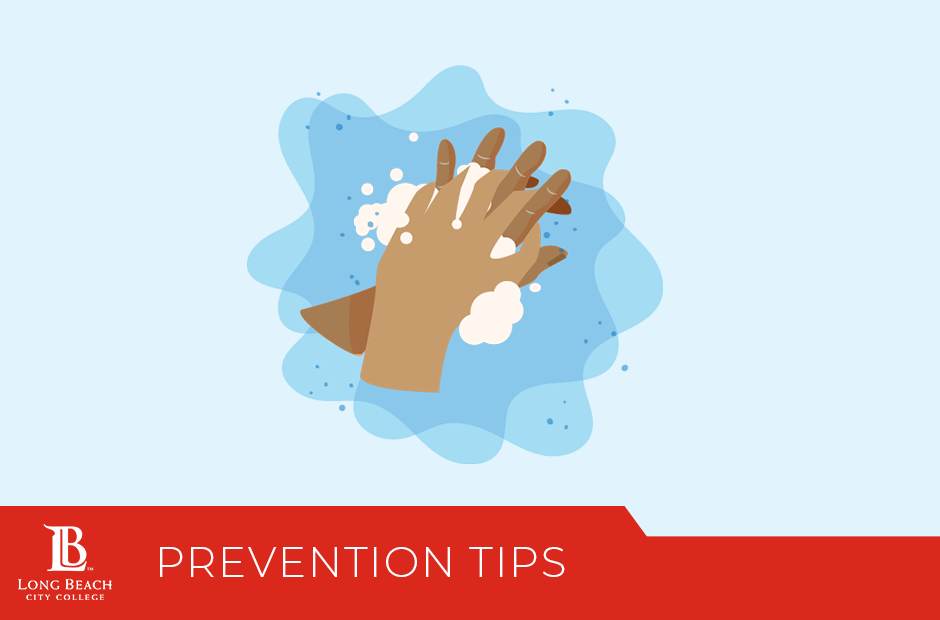 You may have heard by now about the Coronavirus (COVID-19), a serious respiratory illness, that is especially dangerous for anyone with reduced immunity. In response to this outbreak, the LBCC leadership, including our Business Services and Student Health Services Center, has been closely monitoring this serious global public health crisis.
There have been cases of people who have tested positive for the Coronavirus in California, including in Los Angeles and Orange County. According to the Centers for Disease Control and Prevention (CDC), the immediate health risk from COVID-19 is considered low for the general American public. According to the Los Angeles County Health Department, there is no immediate threat to the general public and no special precautions are required.
Additionally, the Long Beach mayor recently hosted a media briefing along with the Long Beach Health Department. The City of Long Beach has also been in contact with the CDC, the state of California, and various Los Angeles County health departments to help monitor the situation. If you want to stay up to date on any local developments, you can also sign up for Provider Health Alerts from the City of Long Beach. You can also get the latest information on COVID-19 from the official CDC website.
The health and safety of our students, faculty, and staff is Long Beach City College's top priority. Out of an abundance of caution, Academic Affairs, in consultation with faculty leadership, is preparing a plan in reaction to the Coronavirus. This plan is designed to minimize disruption to instruction, including strategies to conduct classes remotely should this health crisis continue to develop and should it become necessary. We will continue to monitor and update you on this evolving situation.
Prevention Tips
Staying at home when you are sick
Cover your mouth and nose when you sneeze or cough
Wash your hands often with soap and water for at least 20 seconds
Avoid touching your eyes, nose or mouth
Practice other healthy habits like disinfecting frequently touched surfaces at home, work or school