Returning Students
Are you a former Viking looking to re-enroll at LBCC?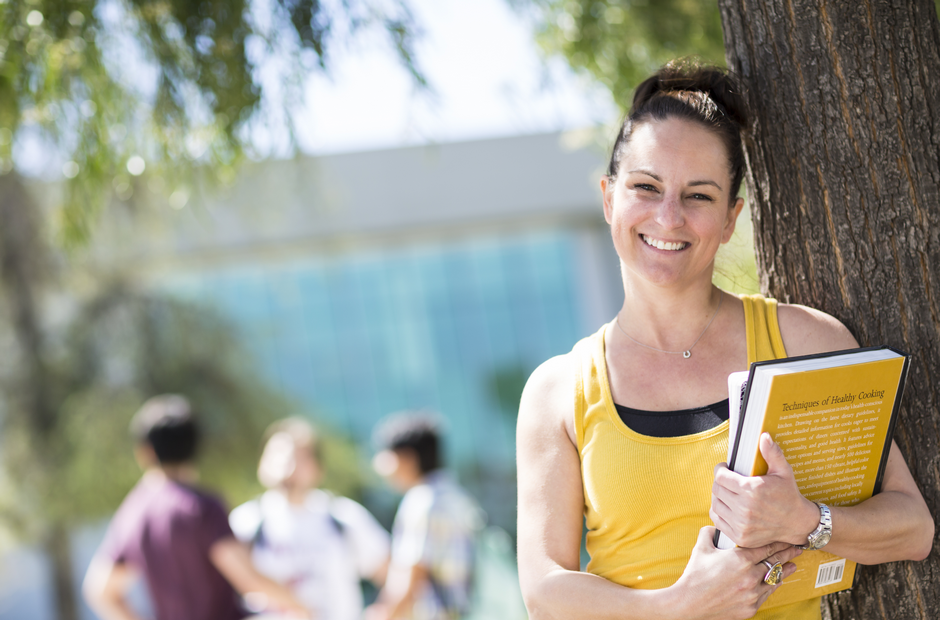 There are many reasons why a student may have to stop pursuing their education. No matter the reason, Long Beach City College is committed to helping you continue your journey and achieve your educational goals.
If you are a returning student who has not attended for more than one year (two semesters) since taking a class, you will need to reapply to the college. Please refer to the admissions process for First-Time Students for the general steps you will need to enroll. If you have attended one term or more in the last year, you do not need to reapply.
If you have completed coursework at another college, you may request to have your courses evaluated after you complete 12-semester units at LBCC. You will need to submit an official transcript to Admissions & Records and talk to a counselor to ensure you are on track to complete the educational requirements of your degree program.
Step 1: Apply for Financial Aid
It's important to complete the FAFSA to maximize the financial assistance you are eligible. You can learn more about financial aid options by visiting the Financial Aid Office.
Step 2: Complete the Online Orientation
Log into the Viking Student System to complete the online orientation and all the necessary steps to officially become an LBCC student.
Step 3: Check Your Course Placement Information
When you complete your application you will be asked to provide information from your high school transcripts such as your last English and Math courses. This information is used to determine your course placements in English, Reading, Math or ESL. You can check your course placements under My Placement Results in your Viking Student System. If you have additional questions regarding Assessment & Placement, please visit the Matriculation Office.
Step 4: Meet with a Counselor to make a plan to achieve your goal
Meet with a Counselor to discuss your desired educational goal and create a Student Educational Plan (SEP) to reach it. During your meeting with a Counselor, you can select the classes needed to graduate or transfer to a university.
Step 5: Enroll in Classes
You can enroll in classes through the Viking Student System. When you log in, check for your registration appointment window (located on the right-hand side of your Viking Student System). If you need assistance with registration, stop by the Welcome Center on either campus.
Step 6: Pay Your Fees
You can pay your enrollment fees through the Viking Student System by using a debit card, credit card or your financial aid award or by visiting the Cashier's Office on either campus.
Step 7: Pick up your College Services Card
After paying your fee for the College Services Card Sticker, you can take your validation sticker to the Student Affairs Office (LAC, E Bldg. or PCC, EE Bldg.) to take your picture for your LBCC Student ID card.
Step 8: Purchase books & class materials
You can view and purchase your books through the Viking Student System under LBCC Online Services or by going directly to the LBCC College Bookstore website. Books can also be purchased in the bookstores at the LAC and PCC campuses.
Step 9: Attend the first day of class
Once enrolled, it is imperative that you the first meeting of each or your classes. Students who do not attend the first day of class are subject to being dropped without notice. If you have an emergency that may prevent you from attending the first day of class, you must notify the instructor ahead of time. Contacting the instructor about the missed attendance does not guarantee your placement on the class roster and is at the discretion of the instructor.
If you are on a waitlist, you will need to attend the first day of class and request a permission number from the instructor to complete registration. Students on the waitlist are not guaranteed placement on the class roster and are based on availability.