Spark: A Small Business Engine
Short Term Training to Support Your Long Term Growth

Spark offers short-term training developed to save you time, money, and to help your business grow. Each class is two to three hours long and includes practical applications and exercises. Our courses were developed and are taught by business owners who are experts in marketing and branding.
With Spark, we can help you with branding, social media, SEO, and more! If you have two hours, we can help. Through our training, we can help you gain valuable insight and training to:
Understand what your marketing and social media vendors are saying
Learn to leverage social media to generate traffic and drive sales
Ensure your branding collateral is designed as a marketing tool
Create marketing campaigns using paid, earned, and organic strategies
SPARK training programs are funded in part through a grant from State Farm.
How Spark Works
Take one class, or take them all.
View our class catalog and enroll in the course that meets your needs.
Attend the classes at O-2 Building on the LAC Campus.
Contact the Spark program if you have any questions.
Earn a certificate from LBCC and immediately apply what you've learned!
How to Enroll in Spark
Create a student profile at the College Advancement & Economic Development website, where you will be asked to create a username and password. Please save this information.
Click on the Spark courses you would like to attend to get to the registration page.
Select Add to Cart and enter your username and password to register for the class.
Proceed to the Check Out and Make Payment to complete registration.
You will receive a confirmation e-mail for your classes.
Spark Courses
Content Marketing
How to Create and Leverage Online Content to Drive Sales
Content marketing is a strategic marketing process, which focuses on leveraging online search to connect with your audience. You will discover how content is able to connect with your audience and drive organic inbound traffic to your website. You'll learn what makes content effective and how to create a strategy for your website.
Introduction to Web marketing
Taking a business online? Get introduced to web marketing strategies and how to set-up your website to grow your business. This course will introduce you to organic, paid, and social media tools and how to best use each for your business. You'll learn practical ways to market a website including how to track growth with analytics and how best to use and evaluate vendors and contractors.
Metrics That Matter
Analytics and Business Data
If you are a small business owner or an individual managing a website, Google Analytics is a powerful tool to help you understand how people use your website. You'll learn how Google Analytics works and explore the language of analytics and data so that you understand how it can help your business. Like measuring site traffic, engagement, sales, conversions and advertising performance.
Search Engine Optimization
Driving Traffic to Your Website
­­­­­­­­­­­­­­­­­­­­­­ SEO (Search Engine Optimization) is an important part of building an organic, cost-effective and consistent way to generate traffic to a website. You'll learn how search engines work and the importance of implementing SEO. Topics include on-page and off-page SEO and the benefits of content optimization.
Our Spark Instructors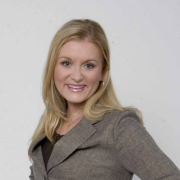 Named a Folio: Magazine 2015 Top Women in Media and featured in the Forbes Most Powerful Women Business Leader issue, Lindsey has taken her business expertise globally to enlighten marketing peers, clients, and students about best practices in using PR to drive sales, improve organic SEO and grow a positive online reputation. Having spoken at high profile national marketing and consumer products conferences and guest lectured at universities, Lindsey has gained the reputation as an expert in the field of marketing and public relations.
In addition to her speaking success, Lindsey's copy has appeared in Glamour, Cosmopolitan, and Allure, and she has appeared on TheStreet.com, National Public Radio (NPR), The Doctors, The Jeff Probst Show, Telemundo, and local ABC, NBC and CBS morning news programs, as well as USA Today, PR Week, Forbes Woman among others. Most recently Lindsey received a Top Women in Business Award from Pacific Coast Business Times, a Silver Stevie Award as Female Entrepreneur of the Year, was named a Top 25 Largest Women-Owned Business in San Fernando Valley Business Journal and received multiple 40 Under 40 Awards.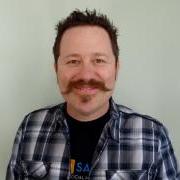 Mark Hawks is passionate about entrepreneurship, marketing and helping businesses grow through implementing online search marketing strategies. After catching the "SEO bug" in 2003, he started optimizing content for online search and testing the results for eCommerce websites. The results led to an understanding of search performance and the connections between content and organizing website hierarchy. Mark co-founded SEO Savvy in 2007. SEO Savvy is a Long Beach-based Internet Marketing Agency that specializes in Search Optimization, Content Marketing and Paid Search.
Stephanie Nash, Social Media Manager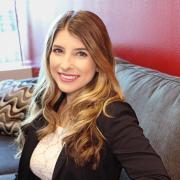 Stephanie brings a millennial perspective to the fast-paced and ever-changing platforms of social media marketing. She specializes in identifying the target demographic for a client and optimizing targeted social media advertising campaigns and content to drive conversions. As Social Media Manager, Stephanie takes clients' goals into account when developing a strong social media marketing strategy. Always researching the latest social media trends and updates, Stephanie develops a balanced content calendar to include a mix of call-to-action, branded engaging and educational content to build and maintain social media communities and help drive revenue via social. Stephanie has a strong acumen in social media advertising on Facebook, Instagram, Pinterest, and more. Her ability to target key fans or customers in combination with retargeting helps increase traffic flow, fan engagement, and revenue for clients. Stephanie provides thought leadership by leading ERA Webinars for Social Media Marketing to educate the direct response industry on strategy.
Stephanie's talents contributed to the virality of the Woof Washer 360 video and success which resulted in the 2015 New Product Service Launch PRSA Prism Award. She also managed the Baby Trend #BuzzIntoSummer Promotion, doubling product sales for the client and earning finalist recognition for the 2014 Prism award for Product Launch Social Campaign. Stephanie was named the 2016 Maven of the Year in recognition of being a spirited trailblazer with a creative mindset, positive attitude, and outstanding work ethic. Stephanie holds a B.A. in Marketing Communication and Minor in Business Administration.
Aljolynn Sperber, Managing Director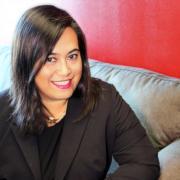 As the Managing Director, Aljolynn oversees and leads a team of experts in the public relations, social media, and communications field who support accounts in a wide array of industries.

During her tenure at Marketing Maven, she created and developed the social media department, has contributed to the agency winning several awards for effective product launches that generated ROI for clients, and has participated in guest speaking opportunities at investment accelerator programs on how to make social media work for their businesses.
Prior to rising to Managing Director at Marketing Maven, Sperber ran the social media department, as well as earned top-tier media coverage for clients in media outlets such as: The TODAY Show, Wall Street Journal, SELF, Parents, SmartMoney, Barron's, International Business Times, CNNMoney, MSNMoney, MarketWatch, Entrepreneur, Modern Home + Living, Apartment Therapy, House & Home Canada, Gizmodo, Uncrate, Interior Design and Inhabitat.
An advocate of using social media as a tool for customer service, she has helped clients like Baby Trend with their online reputation management. By using promotions and social media advertising, her execution of social media initiatives have led to increased sales for clients and top trending topics on Twitter. Her talents of managing social media campaigns have enabled clients to grow online visibility and gain customer brand loyalty.