Veterans Services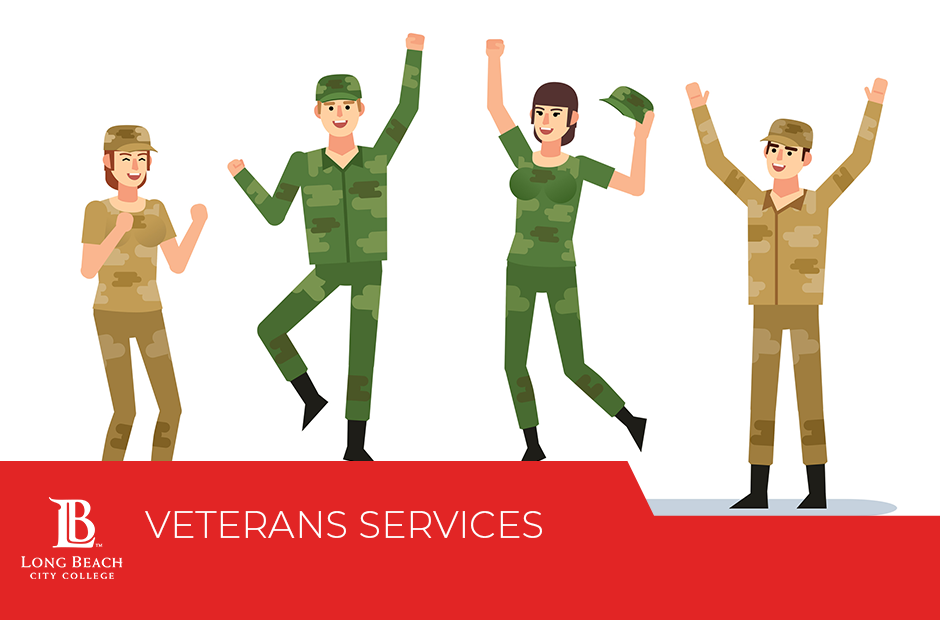 General information about LBCC's Veterans Services can be found here: https://www.lbcc.edu/veterans-services
Submitting Documents
If you must submit any documents (DD214/ Certificate of Eligibility/Cal Vet Fee Waiver) during this campus closure, you may submit the documents ONLY to veterans@lbcc.edu. If you are sending the documents from your official campus email on file with Long Beach City College, no signature will be require. If additional information or documents are required by us, you will receive a response e-mail.
Submitting a Request for Benefits
You may submit one at the following link: https://apps.lbcc.edu/va/benefits/. When submitting your request for benefits during this campus closure please make sure you have registered for required classes based on current major and/or current ED Plan.
Counseling appointments
Our counselors are still available to do counseling appointments through online video chat or by phone. If you needed to schedule a time to speak to a counselor, you can send an e-mail to veterans@lbcc.edu or leave a voicemail at 562-938-5913 with your request. Please provide your name, student ID number, and the best phone number to contact you at.
Ordering Transcripts
Transcripts can be ordered online at the following link: https://www.credentials-inc.com/tplus/?ALUMTRO001219
Summer Registration Dates
The new Summer Session registration date is April 27, 2020. Click here for the Summer Session schedule.
Fall Registration Dates
2020 Fall Semester registration has been moved to May 11, 2020. Please be aware this date may change. The fall schedule is not yet finalized but will be available at the following link once it is ready.
Additional Questions
You may leave a message at (562) 938-4162 or email veterans@LBCC.edu.