Donnell Jones
Student Trustee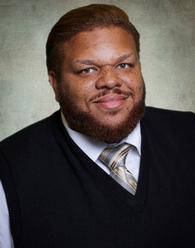 Donnell Jones is a first-year student at Long Beach City College. He is currently studying Philosophy and Political Science with intentions of transferring to the University of Southern California to pursue an undergraduate degree in Public Policy.
Born in Inglewood, CA, and raised between South Central Los Angeles and Compton, Donnell grew up in some of the most dangerous and poverty-stricken regions of Los Angeles County. Understanding the perils inner-city life held for young black men, his parents sacrificed to provide him a private education through his elementary and middle school years. During these years, Donnell began to show interest in civic engagement and public service. In 2000, he was elected Student Body President of his school; that same year he was also selected, along with a group of 4 other students, to represent Southern California at the National Children's Prayer Congress in Washington D.C. and again in 2002.
After leaving high school in 2007, Donnell sought to continue his education at Los Angeles Harbor College. However, problems at home impeded his ability to successfully apply for financial aid. Determined to stay the course, Donnell entered the workforce to afford his college education but became homeless shortly before enrollment. Despite these circumstances, he proceeded to enroll and take classes but was ultimately forced to postpone his academic pursuits in order to secure a place to live.
Donnell's introduction to Long Beach City College came in the fall of 2016, when he began working as a driver for the Viking Voyager campus shuttle. Through his vocation, Donnell fell in love with the campus culture and one year later, in fall of 2017, he enrolled as a student at LBCC.
In addition to maintaining full-time employment and enrollment, Donnell is also involved on campus. He is currently a part of the Long Beach City College Honors Program, UMOJA Scholars, Student Leadership, and Alpha Gamma Sigma Honors Society. Furthermore, Donnell was recently inducted into the Phi Theta Kappa National Honors Society and crowned 2018 Mini Grand Prix King. He has also received a Certificate of Recognition and an Honor Award from Long Beach City College for his service in the community as well as a Motivational Award from the Extended Opportunities Program and Services for his dedication to hard work, leadership, community service and scholarship.
Upon completing his undergraduate education, Donnell intends to pursue a law degree. He ultimately plans to follow his passion and work in a capacity to shape policy at the local or state level.