Jena Jimenez
Student Trustee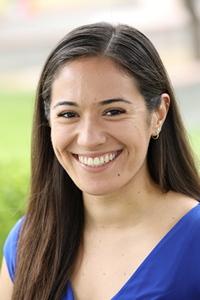 Long Beach City College student leader Jena Jimenez has been appointed as the Spring 2020 Student Trustee on the District Board.
Jimenez is a President's Ambassador, member of the Phi Theta Kappa honors society and an honors student who most recently served as the LBCC Associated Student Body Cabinet's Representative of Sustainability before her appointment by the ASB President to serve as the official student voice on the Board of Trustees.
The 23-year-old Long Beach resident is an Environmental Science major who enjoys photography and singing and is passionate about environmental and sustainability issues. Crowned Miss Southern California Cities for 2020, she also serves as a goodwill representative at various fundraisers and events throughout the area.
The student trustee provides an advisory vote to the Board and normally serves a full academic year term. The most recent student trustee needed to vacate the position to transfer to UC Berkeley for the Spring.