Richard Blackmon
Student Trustee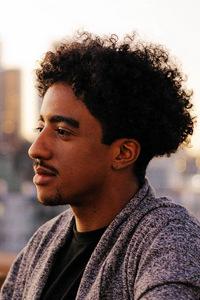 I am a first-year student at Long Beach City College majoring in Political Science. I hope to obtain my Associate's Degree from LBCC and transfer to USC or UCLA. After earning my Bachelors I hope to attend Howard University for Law School with a concentration in Constitutional Law. I look forward to a career making a difference in the lives of others through effective and inclusive policymaking.
Originally from Columbia, Maryland I moved to Southern California in 2016 and have been proud to call Long Beach my home for the past 2 years. Most recently I served as the Executive Coordinator for a sports-based app company. My greatest accomplishment during my tenure there was working with Kobe Bryant and the Mamba Sports Academy to bring game-changing technology to their youth basketball tournaments.
Tragic events and the COVID-19 Pandemic significantly impacted my job, so I decided to enroll at Long Beach City College to finally fulfill my dream of getting my Political Science degree. I had previously attended college in Maryland but did not finish due to personal reasons. Fully committed to my studies and building connections within the community, I know the road ahead will be consistent with my passions. I look forward to bringing my diverse background and many talents to the community. I am eager to be the voice of the students on the Board of Trustees and look forward to making a change at Long Beach City College that will last well beyond my term.