The Grand Prix of Long Beach
April 8 - 10, 2022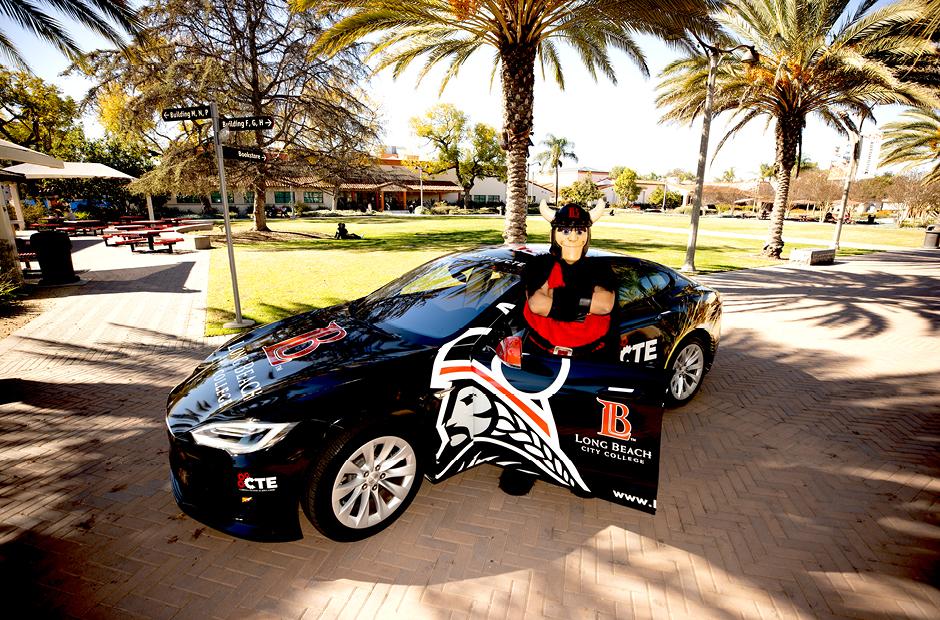 Welcome Race Fans! Thanks for checking out our CTE programs.
Long Beach City College is thrilled to sponsor the 2022 Acura Grand Prix of Long Beach. It's the perfect partnership! Our School of Career Technical Education provides students with the skills they need for today's automotive careers. We want everyone to know that our great city of Long Beach not only hosts this incredible event, but also provides opportunities for those who love cars to perhaps be part of this exciting industry one day.
But that's not our only focus. Not by a long shot! CTE provides students of all ages and all levels of experience with the academic and technical skill, knowledge, and training necessary to transform their lives and succeed in any number of exciting career paths. And CTE is filled with various programs that get students career-ready in a short amount of time – with some programs requiring as little as three classes!
Our teachers are pros in their fields with years of practical experience, and our industry partners keep us up to date on new technology and job opportunities, so our curriculum is always current, and our graduates know where to get good-paying jobs.
Are you interested in Automotive Technology? Architectural Design? Construction or Electrical Tech? Metal Fabrication? Welding Technology? Culinary Arts? Business Administration? Fire Science? Administration of Justice? Cyber Security? Cloud Computing? Digital Media Arts? Web Development? Advanced Transportation? Fashion Design? Computer Science? Nutrition & Dietetics?
That's just a sample of what CTE has to offer. Learn how you can reinvent yourself here through Career Technical Education at LBCC.
---
View LBCC Discount Ticket Offer for information on the discounted rates for Saturday, April 9th and Sunday, April 10th offered by Long Beach City College.
2022 Free Friday Pass for LBCC, Students, Staff and Employees.