TEAS (Test of Essential Academic Skills)
Prepare or remediate for the ATI TEAS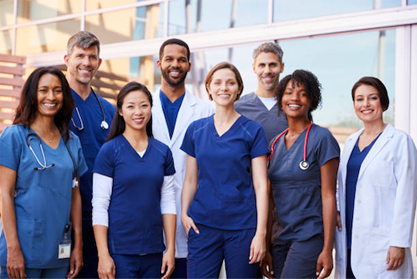 Taking the TEAS for the RN or DMI Programs?
WHY?
80% of students who re-took the TEAS after taking the courses passed the test the 2nd time!
AND
95% of students who took the courses prior to taking the TEAS for the first time passed it on the 1st attempt!
TEAS 600 (English and Reading) and 605 (Math and Science) are designed to meet your needs:
Free, self-paced, non-credit classes
Set your own schedule and work at least 3 hours a week with instructors to brush up only on the areas of the test you need
Non-graded, so you can prepare for the test without worrying about grades
Completing both courses qualifies you to earn a Certificate of Competency, TEAS Preparation
What is the TEAS?
The TEAS is the test all students admitted to the LBCC Registered Nursing and Diagnostic Medical Imaging Programs must take and pass with a minimum score of 62%. It includes questions in four areas: Reading, Math, English and Science. Many students find it helpful to brush up on the subject matter they may have only reviewed several semesters ago or areas in which they feel less confident.
How Do I Enroll?
Students who would like to prepare for the TEAS exam or who have been referred by the Nursing and Allied Health Department may do so by enrolling in TEAS 600 and/or TEAS 605. To register, you must be a currently enrolled LBCC student. If you are currently not an enrolled student, you must first apply to the college. For more information, please call 562-938-4393 or email Emily Yasutomi.
Questions about TEAS test dates, or other Nursing or DMI program requirements? Please contact Marc Smith.