Emma Manetta
Student Trustee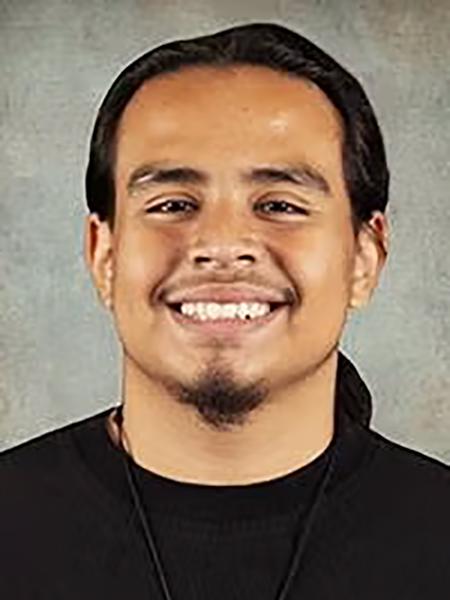 I am majoring in anthropology in my second year at Long Beach City College and am a part of the Honors Program. Before enrolling in college, I took a transformative gap year working full-time as a Social Media Coordinator and assisting mentors to guide High School Juniors through CRISPR and event planning. My time outside the classroom gave me a clearer vision of my ambitions and the confidence to resume my academic path.
My dedication to understanding and amplifying the Indigenous experience in higher education became evident during my first semester. As the Co-Chair of the Native American Indigenous Collaborative (NAIC), I undertook original research to explore the Indigenous experience on our campus. This research earned me the Exemplary Achievement award and the honor of presenting at the Honors Transfer Council of California (HTCC) Honors Research Conference. But my commitment didn't stop there; in my second semester, I presented at a campus-wide event shedding light on the Missing and Murdered Indigenous Peoples epidemic and coordinated the first Native Graduation Ceremony at Long Beach City College with my advisors. This past summer, I was a Getty Marrow Undergraduate Intern at Your Neighborhood Museum, acquiring skills in object conservation and cultural resource programs.
My aspirations are expansive yet intertwined. Envisioning a career in museum conservancy and law, I'm driven by the ambition to cement national and international human rights foundations. Object conservation symbolizes the revitalization and protection of Indigenous cultures. International Human Rights Law presents an opportunity to influence legislature that honors, protects, and serves all backgrounds, as I would like to serve as legal counsel for global women's affairs. My plans include transferring to a 4-year institution, potentially majoring in anthropology or exploring a double major in legal or human rights studies and chemistry, with a minor in Native American studies, and continuing my education into grad and law school. During my campaign for Student Trustee, I pledged to increase resources for students who experience(d) sexual, physical, and domestic violence and to increase course success and graduation rates. I'm deeply committed to introducing harm-reduction initiatives and ensuring every student achieves academic success.