Alumni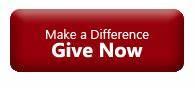 Over 25,000 Viking students are being impacted by COVID-19, especially our most vulnerable first-generation and low-income students.
The LBCC Foundation Board of Governors has generously offered to match the first $10,000 we raise for this fund.
Please consider giving today to double your impact!
LBCC Alumni Association
The LBCC Alumni Association maintains and fosters the relationship between the College and the alumni by helping members stay connected to fellow alumni, current students, faculty, and staff. Funds raised by the Alumni Association support events, publications, and other alumni engagement programs. The organization also supports the College's educational mission.