LBCC Heads 26 Miles Across the Sea to Avalon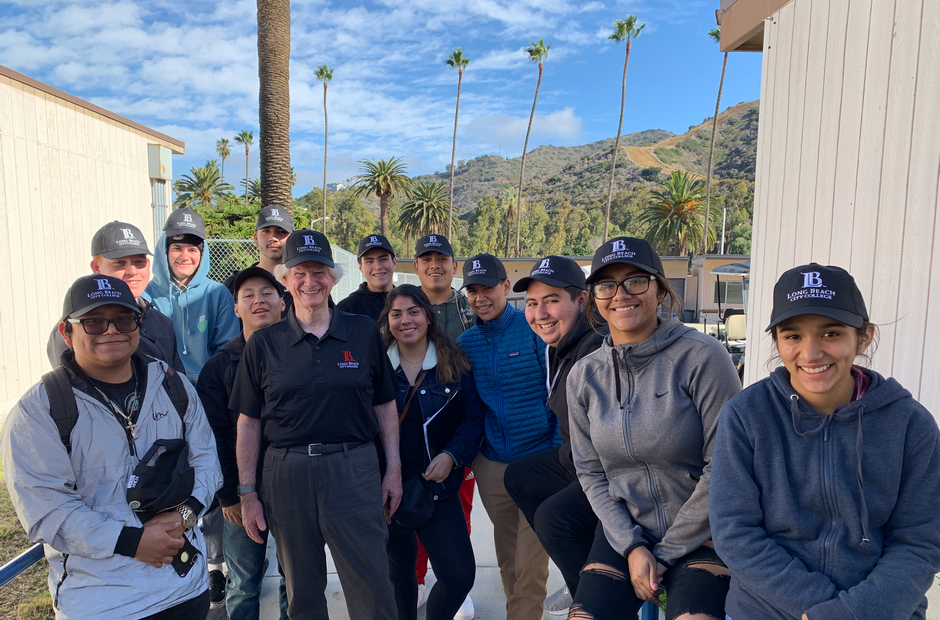 A group of Long Beach City College representatives recently spent the day at the K-12 school on Santa Catalina Island.
The Avalon K-12 School has an enrollment of more than 600 students who face several challenges in furthering their educational opportunities after graduating high school.
Long Beach Community College District Board of Trustees Member Doug Otto (who represents the Island residents) was joined by LBCC Counselors Ann Marie Nunag and Elijah Sims, Associate Dean of Student Support Services Sonia De La Torre-Iniguez, Public Affairs & Marketing Executive Director Joshua Castellanos and Chief of Staff Jeff Wood. This team spent the day meeting with Avalon Mayor Anne Marshall and discussed College opportunities and career exploration with Avalon students and school staff.
"It was helpful to understand the unique 'island culture' and how that plays out in the ways that students see their future and approach their education," said De La Torre-Iniguez.
Nunag agrees with the importance of meeting the needs and tailoring LBCC services for the students on the island as they transition to College.
"When communicating with students during their sophomore or junior year, we can provide them with various information and assistance such as career exploration, financial aid, academic programs, and other pertinent information to ensure their preparation and transition from high school to college," she added.
The LBCC delegation sensed that while the community is small, there is excitement and optimism about their students attending LBCC in the future.