Students Enjoying Campus Improvements at LAC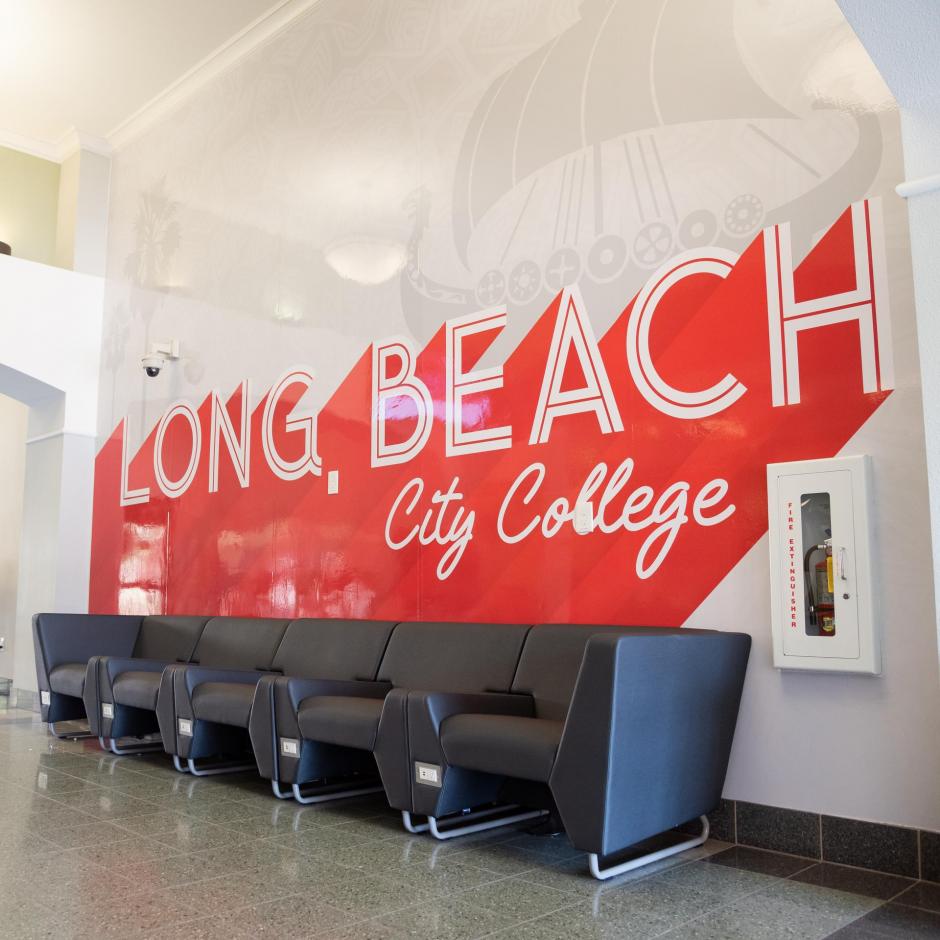 Students have recently noticed changes made to the A, E and L Buildings at the Liberal Arts Campus. Several improvements have been made in the past six months to these three buildings where students gather.
Throughout the past six months, the A Building's Welcome Center and other Student Services have been reconfigured to feature more kiosks, seating areas and a fresh new design on the walls to welcome students and the community.
The E Building's main floor, also known as the "College Center" and "Nordic Lounge", is the place on campus where students meet to study, socialize and relax. The College Center now features improved lighting, new furniture and paint. There are more improvements scheduled in the future for the lower level and third floor Valhalla Room.
The LAC Library renovation now features wider walk aisles between book stacks, new flooring, lighting, paint, furniture and technology.
All of these improvements were paid for by Measure LB funds, the bond passed by the voters of Avalon, Lakewood, Long Beach and Signal Hill in 2016. The Library renovation were also paid with additional state funds.