Students Unite at Clinton Rally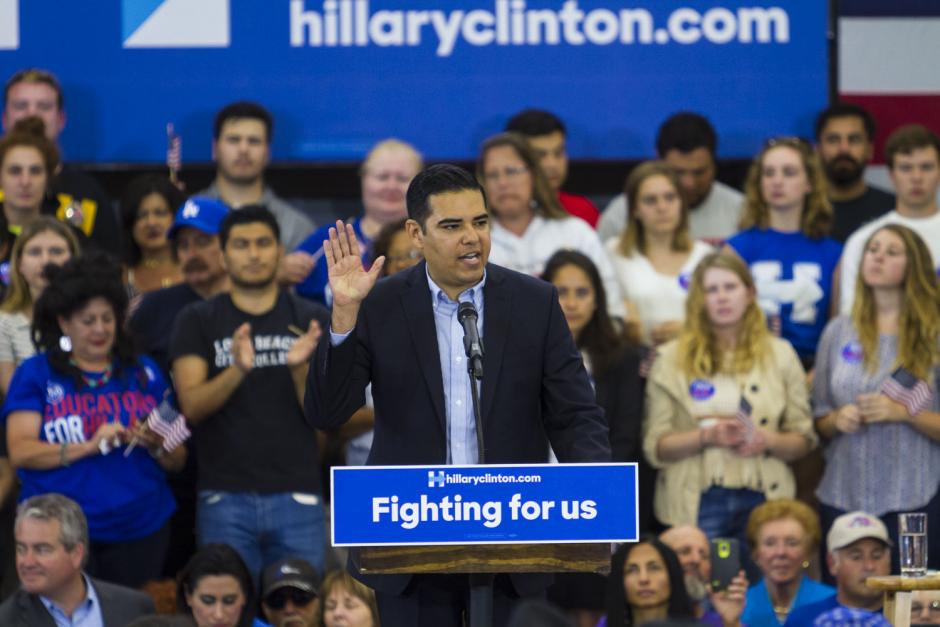 "I'll tell you what: it is great to be back in Long Beach," Hillary Clinton, the presumptive Democratic nominee for President, told a crowd Monday night.
The campaign rally, which took place at Long Beach City College, was Clinton's final public stop before the California primary. The AP had determined Monday night that Clinton had the 2,383 delegates needed to become the presumptive Democratic nominee — the first woman to ever have done so.
"According to the news," Clinton told the audience, "we are on the brink of a historic, historic moment."
It was a moment 87-year-old Barbara Kalish said she's been waiting for.
Kalish, a resident of Long Beach, said she's been active in politics for 68 years. She cited equal pay for equal work as one of her chief concerns, and added that she thinks the White House could use "a woman's perspective."
I wanted to live long enough to see the first woman president, she said.
And with Clinton clinching the nomination, the possibility of a woman president becomes a possibility, she said.
LBCC President Eloy Oakley kicked off the rally at about 5:30 p.m. — an estimated eight and a half hours after the first rally attendees lined up.
"Welcome to the home of the College Promise," Oakley told the crowd of about 1,500, to rousing applause.
Hometown pride, and a celebration of Long Beach"s diversity, were front and center in speeches given throughout the night — Lt. Gov. Gavin Newsom joked that he was from "a little suburb of Long Beach called San Francisco," and Kevin de León, President pro Tempore of the California State Senate, said, "This is the LBC. We don't build walls here; we tear them down."
That line was a dig at Republican Presidential Nominee Donald Trump, who has vowed to build a wall between the U.S. and Mexico.
Mayor Robert Garcia, who introduced Clinton at the rally, also mentioned Long Beach's diversity.
"The city of Long Beach, as you all know, is one of the most diverse cities in the United States," he told the crowd. "We have long stood for the equality of all people, and Secretary Clinton has stood with us."
He called the U.S. a nation "of dreamers and optimists," and referred to his own story. His family emigrated from Peru to the U.S. when Garcia was 5 years old.
"Even though I was not born in this county, I am as American as Donald Trump," Garcia said. "Like other immigrants, when I raised my right hand and became a United States citizen, it was the greatest day of my life. And I knew that day that I'd never be able to give back to my country what my country has given to me."