Andrea Eliassen
Assistant Professor, Accounting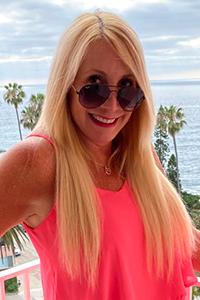 Andrea Eliassen, the managing director of A Squared Financial Consulting, LLC, is a results-driven consulting professional, utilizing her financial, accounting, and operational expertise to fulfill the needs of clients. She is an innovative problem solver with over 30 years of experience across a broad scope of industries, including private equity/venture capital, professional services, medical devices, aerospace, for-profit private education, auto finance, construction, real estate, and not-for-profit. Ms. Eliassen has worked for organizations ranging from startup situations to Fortune 500 companies.
Education & Professional Certifications
The Anderson School at UCLA – Master of Business Administration, Finance and Accounting specialization (top 2% of class)
University of Southern California – Bachelor of Science, Finance (Summa Cum Laude graduate)
Experience
Recent projects for A Squared Financial Consulting clients include:
Serve as the permanent part-time CFO for a high-end auto collision group of companies
Serve as the permanent part-time CFO for a commercial jet engine materials and parts management company
Served as the permanent part-time CFO for a semiconductor parts distribution company
Served as the permanent part-time CFO for two medical device companies (one of which was a startup)
Served as the accounting and finance consultant for a startup broadband television and production company
Obtained ~$1M in PPP forgiveness for clients
Create(d) Excel financial models to aid in decision-making across a broad range of business and operational areas of the business
Prepared audited financial statements after cleaning up years of improper accounting treatment in all areas of the business, from payroll to depreciation to shareholder transactions
Restructured accounting systems, chart of accounts, and financial statements in order to provide management with more useful financial information for proactive decision making and improved debt opportunities
Created procedures for accounting for accounts receivable factoring
Assessed and restructured the accounting operations of a company's daily, monthly, and annual processes
Evaluated the existing banking relationships of organizations and made recommendations for lower fee structure and debt servicing via new banking relationships (saved one company $500k per year in interest)
Prior to starting A Squared Financial Consulting, Ms. Eliassen was the Chief Financial Officer and Vice President of Finance/Accounting for several companies in Southern California, during which time she led them through various stages of their life cycles, from startup to double-digit growth to more challenging recessive periods. Her areas of expertise:
Increasing profitability through business process improvement
Developing financial reporting systems to enhance management's knowledge base
High-level Excel financial model building
Budgeting and forecasting, including variance analysis
Operational finance
Key performance indicators (KPIs)
Strategic planning
Banking relationships and debt compliance
Lease negotiations
Professional Organizations & Community Involvement
Ms. Eliassen is a full-time accounting instructor at Long Beach City College and a finance and accounting lecturer at California State University, Long Beach. She also serves as the co-faculty chair of the CSULB Financial Management Association. Andrea is active in her alumni associations, including The Anderson School at UCLA and the University of Southern California. She is also a member of several finance organizations, including the Financial Executives Networking Group (FENG) and the CFO Alliance.