Cristina Gutierrez
NextUp Counselor & Coordinator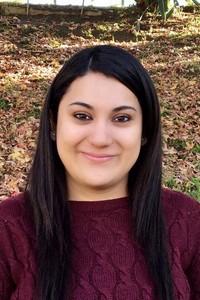 Cristina has been working at LBCC since July 2019. Prior to working at LBCC, she worked at various community colleges with first-generation, foster youth, and ESL students. Cristina enjoys being outdoors in nature, hiking, traveling, national parks, poetry readings, photography, going to the movies and watching shows on Netflix and Hulu.
Education: Bachelor's in Child & Adolescent Development and Master's in College Counseling & Student Services from California State University, Northridge
Favorite Food: Mexican and Mediterranean
Fun Fact: She took a few American Sign Language classes in college and enjoyed it.
Piece of advice for students: Take advantage of the resources on campus, ask questions, and build relationships with professors, counselors, and staff. When you're stressed, remember to look into the future and use that as your motivation. Whatever seems impossible now will one day be conquered.