Dr. Kashara S. Moore
Professor/Counselor Guardian Scholars & NextUp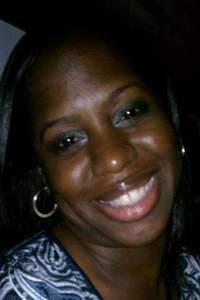 Dr. Kashara S. Moore has been working in public service for over 25 years. Eight years were spent with the Department of Children and Family Services as a Children's Social Worker, prior to transitioning to education. As a School Counselor, Manager of Disabilities and Mental Health for Head Start, and a Program Specialist with Long Beach Unified School District support services in education has been provided for 20 years. The opportunity to provide support in South Central Los Angeles was obtained as the Director of Teaching and Learning with Manual Arts High School, but the love of Long Beach led her back to become an Adjunct Professor and Counselor with Long Beach City College. International work has also been a passion. In 2012, Dr. Moore supported the research of Dr. Hawani Negussie on the institution of cultural relevant pedagogy with the use of Amharic in classroom while in Ethiopia. In 2019, Dr. Moore presented regarding special education services, supporting autistic youth, at the University of Addis Ababa, Kotebe Metropolitan University, and Black Lion Hospital in Ethiopia.
Education: Doctorate in Educational Leadership from California State University, Long Beach (CSULB), Master's in Education emphasis in Education Administration from CSULB, Master's of Science in Counseling emphasis in School Counseling from CSULB, and Bachelor's in Psychology and Law & Society from University of California, Santa Barbara
Favorite food: Doro Wat (Ethiopia), Peanut Butter Soup (Ghana), Pozole de Pollo (Mexico), Seafood Gumbo (Louisiana)
Fun Fact: Played basketball for the University of Oregon
Piece of advice for students: Do not be afraid to ask for help, successful students utilize support services such as counseling and tutoring.