Nancy Mahan
Associate Professor, Math & Engineering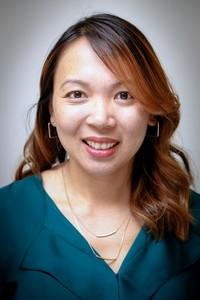 I graduated with a B.S. in Mathematics at University of California, Irvine, and M.S. in Applied Mathematics at California State University of Long Beach. I have taught college mathematics at UC Irvine, Cal State Long Beach, Santa Ana College, Long Beach City College, and 3 online schools across the nation.
Why math? I pursued mathematics because I love teaching it! I understand that it can be so intimidating and difficult, and I enjoy boiling it down into simple, step-by-step, non-intimidating strategies. I love the "ah-hah" moments. When life seems so grey sometimes, math has a strategy, a right and a wrong, that makes sense and helps to bring order in an already chaotic life at times.
Although based on the above, I may seem like an extreme geek, I assure you that's not the case! I'm an avid beach volleyball player and tend to play very competitively. However, when I lose count of the scores, my teammate tends to question whether I truly have a math degree. On the flip side, I also enjoy my quiet moments of playing the piano and updating my photo albums.
Overall, I am a teacher at heart that enjoys working with people and cares for their progress. I also believe in creating a class environment in which students get to know one another and experience the "community" part of college. I utilize social media (Facebook) in my classes to help students continue to dialogue with one another and myself outside of the classroom.
I look forward to walking with you through this academic Journey as we clear out some of the cobwebs of mathematics, and hopefully bring some clarity and ah-hah moments for you!