Black Heritage Month Kickoff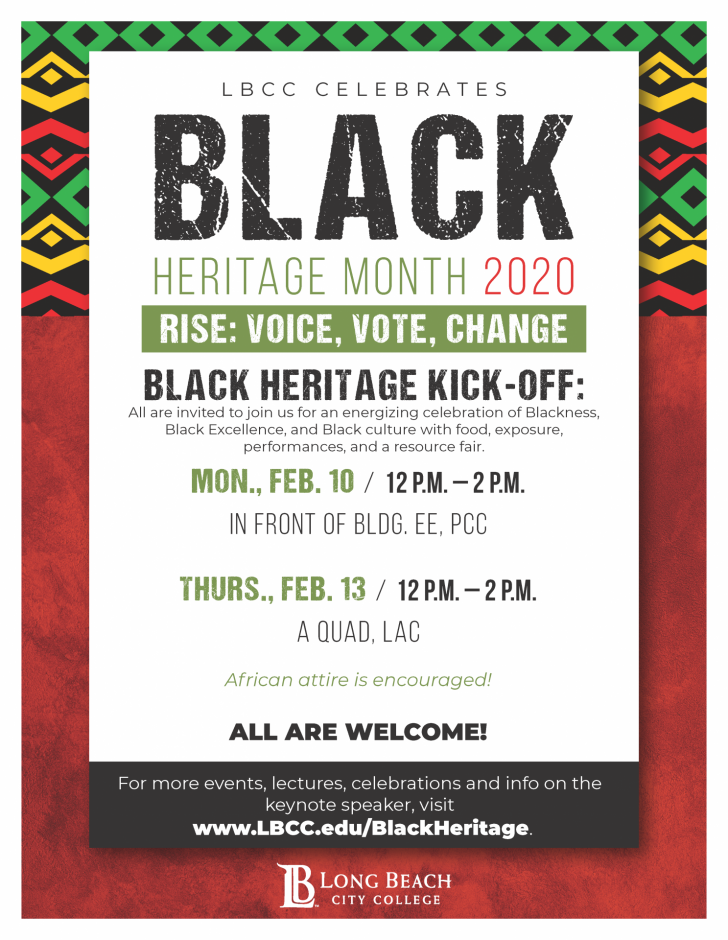 The kickoff celebrations for Black Heritage Month will be held on Feb. 10 at PCC (in front of the EE Bldg.) and Feb. 13 at LAC, A Quad.
---
If you require accommodations, please contact the Disabled Students Programs & Services (DSPS) at least 72 hours prior to the event at (562) 938-4558 or (562) 938-4833 (TTY) or dsps-staff@lbcc.edu. If you require sign language interpreting services, please contact Stephanie Bonales at sbonales@lbcc.edu or (562) 938-4918 at least 7 days prior to the event.