Inspiring Women of LBCC Honorees
Annual Inspiring Women of LBCC Recognition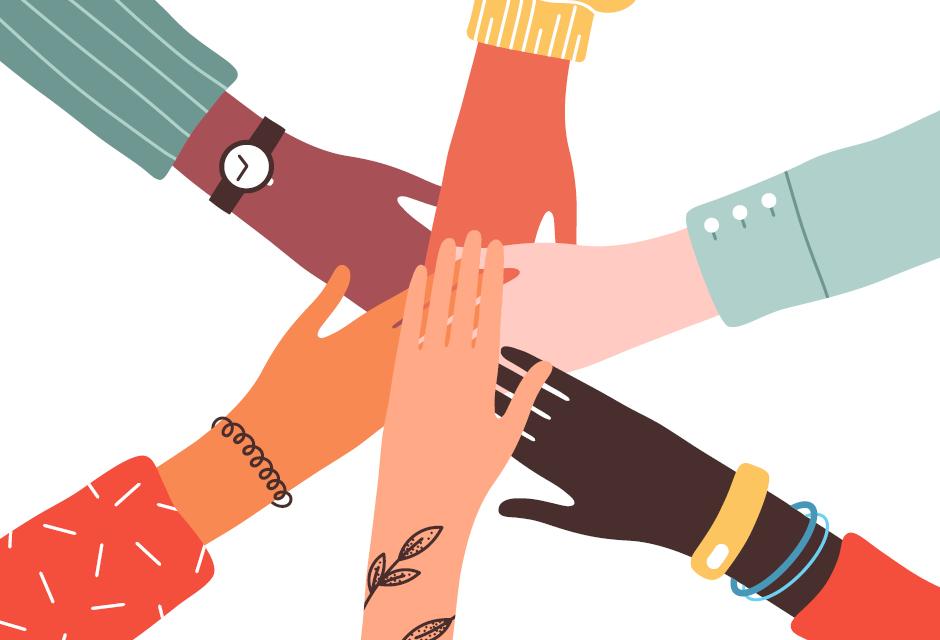 Let us celebrate the herculean contributions made by the empowering women of our LBCC community! In honor of Women's History Month and the National Women's History Alliance, three recipients will be selected to be recognized later this month.
Please nominate a student, staff, faculty, or administrator that self-identifies as a woman at Long Beach City College who you believe should be recognized as part of our 2023 celebration. This year's theme is "Celebrating Women Who Tell Their Stories – Elevating the Women of LBCC".
---
Inspiring Women of LBCC Honorees
March 2023
This year's awardees are Angela Fowlkes, Martha Pamintuan, and Lupe Pasillas.
Angela Fowlkes, Financial Aid Specialist
"By sharing her story, she has been able to connect with and uplift the women around her, inspiring them to overcome their own obstacles and reach their full potential. - James Martinez"
Martha Pamintuan, Assistant Professor, Performing Arts
"She believes in her team, the students we support, and creating change for the better. She uses her experiences to elevate others, and I have felt it first-hand with her belief in me. - Janét Hund"
Lupe Pasillas, Director, High School Outreach & Educational Partnerships
"She believes in her team, the students we support, and creating change for the better. She uses her experiences to elevate others, and I have felt it first-hand with her belief in me.​ – Laura Zhang"
---
My name is Angela Fowlkes and I have been employed at LBCC since 2000. I was given the name Nana Yaa Asantewaa while visiting Ghana, Africa. I am the single mother of five African American, Extraordinary Daughters and one granddaughter (Akua), who have been the source of my inspiration.
I am the youngest daughter of Willie & Mariah Fowlkes who migrated from Selma, Alabama in 1956, and provided me with a foundation in God, which has been the catalyst of my strength and perseverance.
I love decorating my home and gardening which are my sources of refuge.
MARTHA L. Z. PAMINTUAN is an Associate Professor of Dance at Long Beach City College and San Francisco Bay Area Native. She earned her MFA in Dance on a full scholarship from the University of California, Irvine and her BA in Dance and a Minor in Kinesiology from San Francisco State University.
Pamintuan is Co-Founder, Co-Artistic Director, and Co-Choreographer of LV Dance Collective based out of the San Francisco Bay Area. She founded the East Oakland Sports Center Introductory School of Dance in Oakland, California serving as the Cultural Arts Program Director/Choreographer.
Her work has been awarded and recognized nationally and she has toured internationally throughout the South of Chile, Vietnam, Spain and Ghana. Martha is also a professional athlete, a runner and swimmer; a fitness professional; a licensed Zumba instructor, ballet barre instructor, water aerobics instructor, swim instructor; an actor; and most importantly a mother and wife.
Lupe Pasillas is the Director of High School Outreach & Educational Partnerships at Long Beach City College. In this role, she leads efforts to increase college access and success for dual enrollment and first-time college students.
She is the daughter of immigrant parents and a first-generation graduate who earned an Associate's from Rio Hondo, a Bachelor's in Political Science from UCLA, and a Master's in Counseling from CSULB. Ms. Pasillas is a passionate higher education advocate who strives to create transformational opportunities for disproportionately impacted students.
- Lupe Pasillas
Director, High School Outreach & Educational Partnerships​
March 2022
1st Annual Inspiring Women of LBCC Recognition in 2022
LBCC celebrated Women's History Month with the 1st Annual Inspiring Women Recognition in 2022. The recognition honors LBCC women who inspire and motivate others in the campus community. Read more about each honoree.
This year's awardees are Sofia Beas, Thania Bogarin, and Heather Dy.
Sofia Beas, Professor/Academic Counselor, Counseling Department
"Sofia embodies a strong woman; I stand on the shoulders of her strength." ~ Janét Hund (Faculty)

Heather Dy, Dept. Head & Associate Professor, Life Sciences
"Professor Dy treats each of us with dignity and respect, but still holds us to the highest standards." ~Emily Morales (Student)

Thania Bogarin, Adjunct Professor, Life Sciences
"Professor Bogarin is the perfect example of commitment, positivity, and resilience." ~ Maria Nunez (Student)

---
Growing up as a first-generation Mexican-American in Northeast Los Angeles, I was taught at an early age the importance of getting an education from my mother's words.
As an educator, I have always advocated for students of color and, especially, those at the PCC campus. Aside from counseling thousands of students, I am proud of the things that I have accomplished at LBCC: President of LBCC's first chapter of the Latina Leadership Network; the first Latina LBCCFA Chief Negotiator; establishing the Puente Program in 1994; and directing a $5 million-dollar Title V HSI grant. And, throughout my 31 years, I have been a proud Union advocate and have always defended my Counseling discipline while meeting student needs.
Most importantly, my education has afforded me the ability to do what I love, to travel and spend time with my husband, familia, and friends.
Gracias for this acknowledgment!
My name is Heather Dy, and I've been a member of the LBCC community since 2014, serving as a full-time faculty member in the Life Sciences department. I'm the current Department Head, a role I've been honored to have since 2017. During my tenure at the college, I've taught ANAT41, a Human Anatomy and Physiology course. Of all the experiences I've had over the past 14 years, my most rewarding interactions have been with my students and colleagues.
Thania Bogarin is a cellular and molecular biologist with a background in basic and clinical science research. Thania teaches as a part-time adjunct in the Life Sciences Department at LBCC and works full-time as a biologics manufacturing associate at the Center of Biomedicine and Genetics producing biologics used to treat cancer patients at the City of Hope. Thania's goals and aspirations are to become a life science full-time professor at LBCC and be able to dedicate more of her time to students, while contributing to the strength and growing efforts of the Life Science Department and LBCC as a whole.