Want to Become a Peer Advisor?
Join the many students who represent the LBCC community.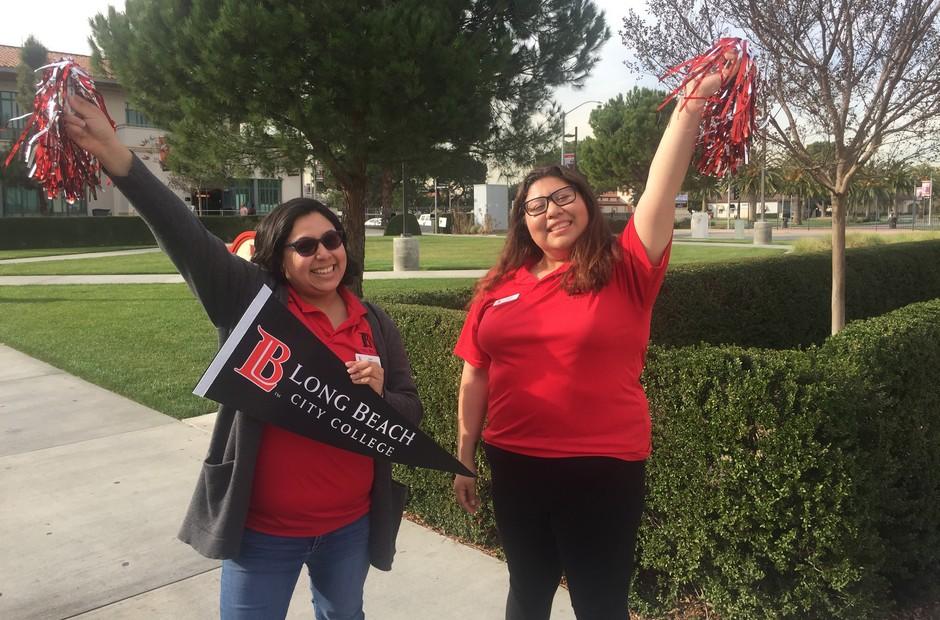 The LBCC Office of Outreach & Recruitment employs Peer Advisors attending Long Beach City College to assist with community engagement and outreach to local schools. Peer Advisors represent the college by providing campus tours, participating in community engagement events, and visiting local high schools where they assist students with learning more about LBCC.
Responsibilities
Provide campus tours and share your experience & knowledge with prospective students.
Contribute to creating a welcoming college environment.
Participate in special events on and off campus such as community events & college fairs at high schools and other venues.
Other responsibilities as needed to support the college.
Benefits
Enhance your skillsets and gain valuable work experience in marketing, public speaking, communication, and teamwork.
Requirements
Must be enrolled as a full-time student (at least 12 units) at Long Beach City College.
Must have at least a 2.5 cumulative GPA.
Must complete an application and interview with Outreach staff and management.
Must maintain a professional approach to work and honor commitments to all events and related activities.
If you are interested in applying, please contact the Outreach & Recruitment Office.