Cindy Allen
Vice Mayor, Long Beach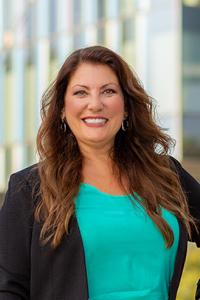 Vice Mayor Cindy Allen has represented the 2nd district of the City of Long Beach since 2020 and was selected unanimously by her colleagues on December 20, 2022, as Vice Mayor of the City of Long Beach. Vice Mayor Allen is a longtime Long Beach resident, community leader, and decorated public servant who knows the value of hard work and perseverance. As a product of the Long Beach Unified School District, she worked hard and graduated from Stephens Middle School, and then from Poly High School as Student Body President. She continued her education at Long Beach City College, working as a maid and waitress to pay her way through school. She earned both a Bachelor's in Business Management and a Masters's in Public Administration from California State University, Long Beach.
Professionally, Vice Mayor Allen has had a diverse career in the City of Long Beach. During her decade as a public servant with the Long Beach Police Department, she was awarded over 20 commendations for bravery and exceptional service. As one of very few women in the department, she worked to ensure that women were treated equally in the department, and given the same opportunities to succeed. After an injury on the job, Vice Mayor Allen took the opportunity to re-invest in Long Beach and continue to give back to the city that had given her countless opportunities.
Most recently, Vice Mayor Allen has been an entrepreneur and small business owner employing over a dozen local Long Beach residents. She started several small businesses and served on many nonprofit boards, working with youth, adults, and seniors from across the City.
Vice Mayor Allen has also been widely recognized for her contributions to Long Beach including being awarded Business Woman of the Year by the Long Beach Press-Telegram and being appointed by Supervisor Janice Hahn as a Commissioner for the Los Angeles County Small Business Administration.
In addition to these responsibilities, Vice Mayor Allen currently serves as Chair of the Economic Development & Opportunity Committee, Vice Chair of the Intergovernmental Affairs Committee, and a member of the Arts, Culture, & Tourism Committee. She previously chaired the City's Climate Action and Environmental Committee, where she led the implementation of the CAAP (Climate Action and Adaptation Plan). Vice Mayor Allen also represents the City of Long Beach at the Southern California Association of Governments as Second Vice President. She serves on the Community, Economic Human Development Committee, the Executive Administration Committee, and the Legislative/Communications and Memberships Committee. Additionally, Vice Mayor Allen serves as a Board Member for the National League of Cities.