Classified Professional Development Day
Morning Session
8:15 am – 10:30 am
Messages from Campus Leadership
Presentations by Beth Pollack from Anthem and Dr. Kevin Maher from Kaiser
https://lbcc-edu.zoom.us/j/92584025685
Break
10:30 am – 11:00 am
---
Thea Monyeé
Expanding Joy: Understanding Our Impact, Value, and Diversity
11:00 am – 12:15 pm
---
Lunch
12:15 pm – 1:00pm
---
Breakout Sessions
Register for breakout sessions to receive a calendar invite with the Zoom link.
1:00 pm – 4:30 pm
Break
10:30 am – 11:00 am
---
Closing Session
4:30 pm – 5:30 pm
Robin Thorne
Overcoming Obstacles – Forging Forward
Some people see obstacles as a puzzle to solve. Some see obstacles as an opportunity to grow. Others see obstacles as a threat and a reason to give up. Your view of barriers to achieving your goals affect how you react. The speaker will share her story of overcoming obstacles as a way of life and the principles that have lead her to success.
Time
Leveraging Technology Through the Pandemic
Leveraging Technology Through the Pandemic
1:00 pm – 2:00 pm
Camtasia – Beginner
Learn what Camtasia is and how to best use it. We will cover how to access Camtasia via LBCC, best practices for preparing to make a video, and a demonstration on how to make a simple recording.
Camtasia – Intermediate
Learn how to use various tools in Camtasia and best practices. This session is designed to build upon prior use of Camtasia.
2:10 pm – 3:10 pm
Microsoft Forms – Beginner
Learn what MS Forms is and how to best use it. We will cover how to access MS forms and best practices for using them and demonstrate making a form.
Microsoft Forms – Intermediate
Learn how to use various tools in MS Forms, including settings and how to use it in other platforms. This session is designed to build upon prior use of MS Forms.
3:20 pm – 4:20 pm
OneDrive – Beginner
Learn what MS OneDrive is and how to use it via LBCC access. We will cover how to use OneDrive and the best practices of use. This is an introduction to the product.
OneDrive – Intermediate
Take a deeper dive into the use of MS OneDrive and its various tools. Tips and tricks to support working hybrid/transitioning from work and home will be discussed.
---
Presenter Bios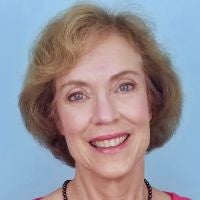 Beth Leib Pollack
Beth has brought wit and wisdom to organizations and businesses for over 20 years. Her corporate training list ranges from Communication topics, Conflict and Harassment Prevention, Stress Management to Parenting, including Special Needs parenting. She engages audiences through self-effacing, real-life stories, and interactive participation which makes content meaningful and memorable. Her contagious enthusiasm whether the seminar is on The Sandwich Generation or Dealing with Difficult People helps participants find new energies and solutions to the challenges of life.
She is the author of many seminars on health, wellness, workplace productivity including a full-day program on Preventing Aggressive Behavior which she co-authored for New York State EAP. Her participation in parenting and eldercare panels for Fortune 100 companies focuses on self-care while finding practical solutions to challenges. She practices what she teaches in non-profit organizations throughout New York and Connecticut using her skills and experience in financial management, organizational development, and public relations.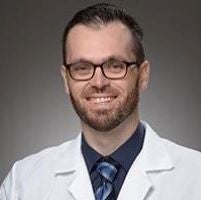 Dr. Kevin Maher
Originally from Pasadena, and after living in San Francisco, San Diego, Chicago, and Sacramento, Kevin has settled down in the very diverse and beautiful South Bay. His interest in caring for others stems from his parents teaching him and his brothers about the human experience through song lyrics and poetry. Inspirational words and melodies helped him to face the challenges of adolescence and discover his interest in mental health. This interest led to jobs in an emergency department and an inpatient psychiatric hospital, where he participated in collaborative, multidisciplinary teams to support patients and families in distress. Observing the variety of ways people can tolerate and cope with distress with the assistance of their care team made him want to become a psychiatrist.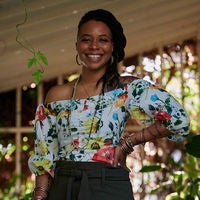 Thea Monyeé
Thea is a licensed therapist and Oya priestess in the Ifa tradition, committed to creating healing opportunities for Black/Marginalized bodies through the decolonization of joy, mental health, and pleasure.
Thea has served as a contributor on a policy working group supporting the objectives of the U.S. COVID-19 Health Equity Task Force. Serving as a part-time therapist for Santa Monica College's Black Collegians and Adelante, in this role, she provides weekly healing circles and has been welcomed to facilitate these circles at an additional five community colleges with Umoja programs.
Additionally, she has delivered workshops on healing circles for the Center for Applied Research Solutions California Community Colleges Health and Wellness Program.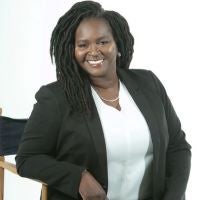 Robin Thorne
Chief Executive Officer of CTI Environmental, Inc., (CTI) an environmental construction and safety consulting firm. Robin and her team have been awarded contracts by Southern California Edison, California State University, Walsh-Shea Constructors, Kiewit Pacific, Legal Aid Foundation, International City Bank. In 2018, CTI began to compete in the federal market having been awarded projects with the Bureau of Prisons, and Department of Forestry. CTI was awarded a contract by the City of Los Angeles to provide debris removal services after a catastrophic event.
Robin has received numerous accolades over the years and is most proud of her induction into the Drexel University College of Engineering's Circle of Distinction. It is the highest honor the college bestows upon alumni who have made significant contributions to the field of engineering and who have shown exemplary support for the College of Engineering and the University. In addition to the advancements that Robin has made in her career, she has been actively involved in numerous community service projects. Robin enjoys reaching out to women in need and has organized and coordinated programs to help less fortunate families, shelter residents, and needy seniors. Robin's most recent project is a presentation highlighting the accomplishments of minorities in engineering. This program is ideal for students at any level. Robin also has an interest in making a global impact and was afforded the opportunity to travel to S. Africa where she conducted a Vision Board Workshop for women in Durban and a Business Seminar for the Carletonville Miracle Center. Robin recently launched an initiative called 'DemoChicks' enlightening girls by introducing girls to STEM and construction fields and empowering and uplifting those who are currently in the fields. DemoChicks hosts virtual workshops, provides scholarships and mentoring.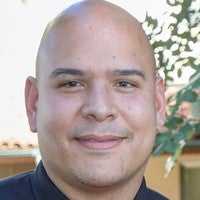 Jonathan Tejada
Help Desk Support Specialist at LBCC, providing technical assistance and instruction to Classified Staff, Faculty, and Administration throughout the college.
Jonathan has been a part of the Instructional and Information Technology Service (IITS) department at LBCC for the past 5 years and has been an IT professional, working within the industry for over 20 years.
Jonathan was born and raised in London, England, and moved to California 13 years ago. He is married, with two daughters (Jasmine, 13, and Khloe, 10), and is an avid student of martial arts, enjoying training in Brazilian Jiu-Jitsu and Kali Escrima.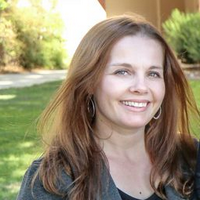 Laura Lee Rantala,
Student Technology Help Desk Manager & Online Learn 11 Instructor
Laura has been at LBCC since 2011. Starting in the Learning & Academic Resources Department as the Instructional Lab Coordinator for the LAC Multidisciplinary Success Center. In 2017 she took an opportunity to build and manage LBCC's first student-facing technology help desk. Additionally, she now teaches Learn 11 in the online setting. All of her roles have been fueled with the passion for genuinely supporting our students and their success at LBCC and beyond. Laura has been working in the realm of education for over 20 years. She holds a Masters Degree in Public Policy & Administration & a Bachelors Degree in Sociology.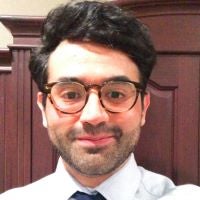 Andy Chavez
Andy is an LTE for IITS Help Desk at Long Beach City College. Currently studying Mathematics and Computer Networking. Love fixing problems, solving integrals, and restoring my vintage 1970's Motobecane bicycle.
Tracy Johnson
Tracy is a part-time LTE for IITS Help Desk at Long Beach City College and Lab Assistant in the LAR Academic Computing Center. Current student at Western Governor University in data analytics. 2021 Graduate of LBCC in web development. Born and raised in Compton CA. Have lived in Kansas and Texas. Mother of 4; 3 college graduates and two current college students. "The beautiful thing about learning is that no one can take it away from you" – B. B. King