MUXXXE: SEMENTERIO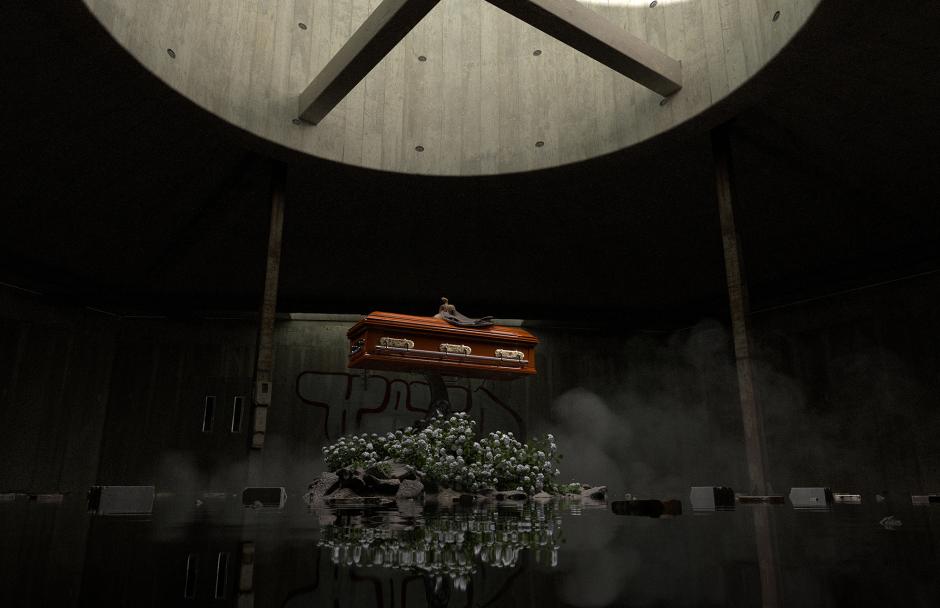 In conjunction with the SURBiennial, Tijuana born, Mexico City-based performance artist and rapper MUXXXE presents a captivating multi sensory exhibition that includes photography, sculpture, video, a hologram installation, and music as a process of commemoration of their past masculine self. MUXXXE will launch segments of their upcoming EP SEMENTERIO at Long Beach City College Art Gallery as part of the exhibition. With SEMENTERIO – a play on words between the word semen and cemetery– the artist aims to lay conceptually and metaphorically all the embodied patriarchal behaviors that coexist within them in order to heal from the damage product of Mexico's violent macho culture. Considering Mexico's alarming rates of gender-based violence and mortality, works like SEMENTERIO play a crucial role in comprehending how machismo threatens the lives of women and queer individuals in a state that values them as disposable.
| | |
| --- | --- |
| Exhibition | Thur., October, 12 – Sat., November 18, 2023 |
| Opening Reception | Thur., October 12, 5:00 p.m. – 8:00 p.m. |
| Artist Talk | Thur., October 12 , 12:00 p.m. – 2:00 p.m. |
Curated by Karla Aguíñiga, Art Gallery and Exhibitions Manager
This exhibition was funded with generous support from a grant from the LBCC Foundation Grant and LBCC's Associated Student Body.