Student Viking System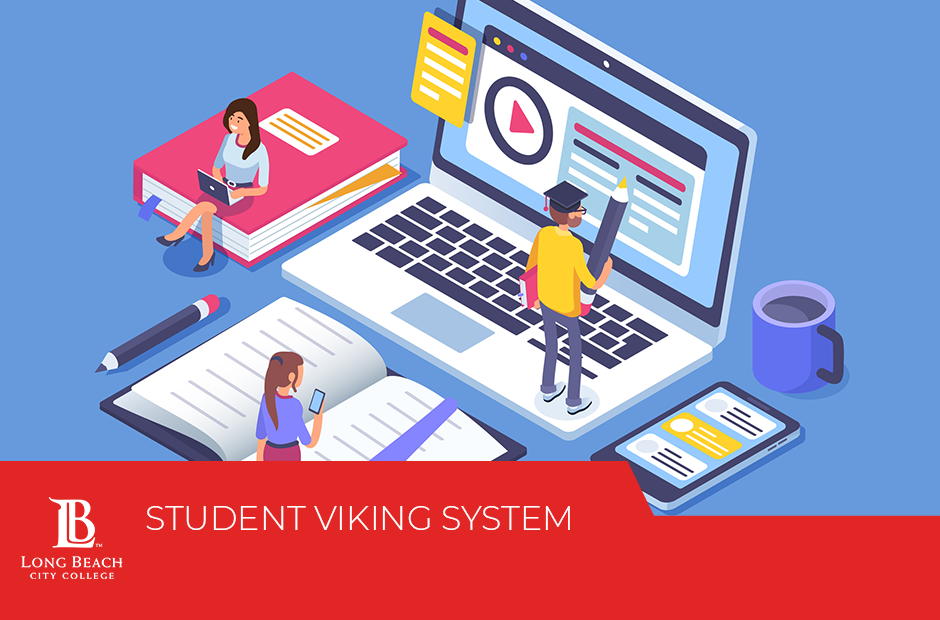 The Viking Student System is Long Beach City College's student information system. Use the Viking Student System to access your student records, financial aid and account information, manage your enrollment, and connect with student services and resources throughout the college.
The Student Technology Help Desk (STHD) is available to support you with logging in and navigating the system.
Help Guides & Support
Student Viking System Comprehensive Help Guide
You can search by frequently asked questions, by section, or just browse.
Viking Student System Comprehensive Guide
Quick Student Viking System Guides
Updating Contact Information in the Viking Student System
Quick links to departments that support sections of the Student Viking System
Sometimes questions go beyond access and navigation. When that time comes, it is best to communicate with the correct department. See a list below of possible areas to support you.