Supplemental Learning Assistance
Workshops, Directed Learning Activities and Directed Study Groups
If you need to complete a DLA online, follow these simple instructions. SLA is offered in three forms:
Workshops - 60-minute interactive sessions led by an Instructional Specialist. Appointments recommended as space is limited.
Directed Study Groups (DSG) – 60-minute interactive sessions led by a tutor. Appointments recommended as space is limited
Directed Learning Activities (DLA) - 60-minute individually-completed activities that include a brief consultation with an Instructor or Tutor; no appointment necessary.
Please be sure to bring your student ID number to the Success Center.
Workshops & Directed Study Groups
The LBCC Success Centers provide workshops and directed study groups in a small group setting to help students learn class material that is typically more challenging. Students leave workshops and DSGs more confident in their understanding and ability to apply trickier course content.
Our instructors and tutors deliver the material in an engaging and student-centered manner, whenever possible giving students a more hands-on experience.
The following classes offer Workshops or Directed Study Groups:
ENGLISH: ENGL 105, 801A
MATH 110, 130, 140
VOCATIONAL NURSING: VN 215, 220, 230
FOOD & NUTRITION (Spring Semester only)
REGISTERED NURSING: ADN 12B
READING: 82, 883AX
Directed Learning Activities
Directed Learning Activities are individual activities that are assigned by your class instructor and completed in the Success Center. Students work independently to complete the assigned DLAs, which are typically 60-90 minutes in length, and at the completion of the DLA, the student meets with a Success Center staff member for a follow-up session.
The following classes offer Directed Learning Activities:
ART 1, 2
ALLIED HEALTH: AH 60, AH 220
CHEMISTRY: CHEM 2
COUNSELING: COUNS 1
CULINARY ARTS: CULAR 202, CULAR 241
ENGLISH: ENGL 1, 105, 801A
FAMILY & CONSUMER STUDIES: FD 24, F_N 228
LEARN 11
MATH 110, 130, 140
MEDICAL ASSISTING: MA 270
NURSING: ADN 12B and VN 215, 220, 230
READING: 82, 883AX
SOCIOLOGY: SOCIO 1
TRADES: MTFAB 50, 220B and ELECT 200A, 210A
Complete Your English or Reading SLA Online
To complete your SLA requirement, please do the following:
Log in to the WRSC Canvas Page.
Download the Directed Learning Activity (DLA) of your choice from the WRSC Canvas page. (You must download it and save it to your computer to complete the form successfully.)
Complete the DLA, and save it to your computer. Use your Full Name as the title of your file.
Complete and submit the WRSC Appointment Request form. (Note: We use Skype to meet with students. If you cannot use Skype, please note your preferred method of contact on the form, and we will do our best to accommodate you.)
After you submit the form, you will receive an email confirming we have received your request.
You will then receive a second email confirming that we have made your appointment.
Sign into Skype. We recommend you sign in 5-10 minutes before your appointment so that you will not miss the tutor's call.
If the tutor does not call after 10 minutes, email us at wrsc@lbcc.edu with the subject line "No Call."
Once you are finished reviewing your DLA with a tutor, the tutor will email your instructor as proof you have completed the activity.
Repeat this process for each of the three DLAs before each activity deadline.
Need Help? Talk to someone live at the WRSC Online Front Desk on ConferZoom, Mon – Thu from 12:00 pm – 4:00 pm.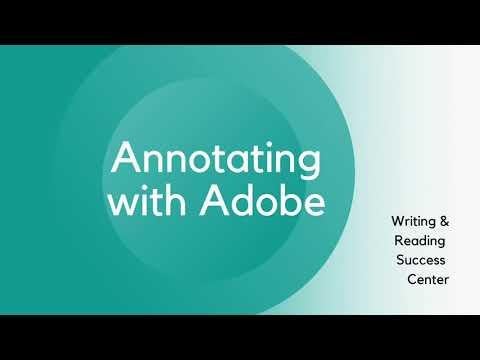  This video describes how to use the commenting features of Adobe to complete and annotate WRSC Directed Learning Activity PDF files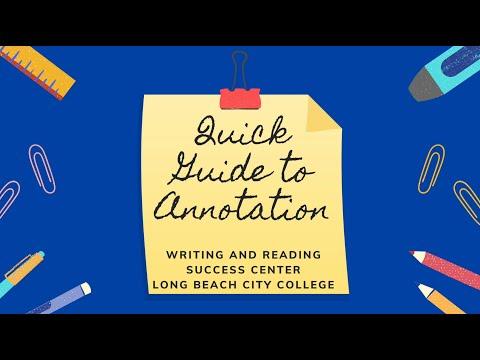 This video explains the basics of annotation and, specifically, how to annotate the text of WRSC Directed Learning Activities
English & Reading SLA Schedules
| Duration | Activity 1 | Activity 2 | Activity 3 |
| --- | --- | --- | --- |
| All 5-week classes | Jan. 4 – 14 | Jan. 19 – Feb. 4 | Jan. 19 – Feb. 4 |
Math SLA Directed Learning Activity (DLA) Request
DLA Request Form

Last Day – 02/03/2021
Math SLA Workshops
Reserve a Seat for an Online SLA Workshop (You must sign up at least one hour in advance to join a workshop). You will receive an email 1 hour before the workshop begins with the zoom link and the handout.
Math 110 Workshop Schedules, Winter 2021
Monday 01/25/21: MATH 110 #14. GCF – Greatest Common Factor – D. Hatori (11:00AM )
Tuesday 01/26/21: MATH 110 #16. Rationals – Simplifying – D. Langevin (1:00PM )
Wednesday 01/27/21: MATH 110 #90. Completing the Square – Solving quadratics – D. Hatori (1:00PM )
Wednesday 01/27/21: MATH 110 #14. GCF – Greatest Common Factor – R. Kemp (3:00PM )
Wednesday 01/27/21: MATH 110 #90. Completing the Square – Solving quadratics – R. Bastida (7:00PM )
Thursday 01/28/21: MATH 110 #16. Rationals – Simplifying – D. Langevin (11:00AM )
Thursday 01/28/21: MATH 110 #90. Completing the Square – Solving quadratics – S. Godwin (3:00PM )
Thursday 01/28/21: MATH 110 #16. Rationals – Simplifying – A. Calderon (7:00PM )
Monday 02/01/21: MATH 110 #18. Roots – Simplifying – D. Hatori (1:00PM )
Tuesday 02/02/21: MATH 110 #90. Completing the Square – Solving quadratics – D. Langevin (11:00AM )
Tuesday 02/02/21: MATH 110 #17. Rationals – Add/Sub – S. Godwin (3:00PM )
Tuesday 02/02/21: MATH 110 #17. Rationals – Add/Sub – A. Calderon (7:00PM )
Wednesday 02/03/21: MATH 110 #18. Roots – Simplifying – D. Hatori (11:00AM )
Wednesday 02/03/21: MATH 110 #90. Completing the Square – Solving quadratics – D. Hatori (1:00PM )
Math 130 Workshop Schedules, Winter 2021
Monday 01/25/21: MATH 130 #83. Special Factors – Special Formulas – D. Hatori (1:00PM )
Monday 01/25/21: MATH 130 #84. Word Problems – Rational Equations – R. Kemp (3:00PM )
Monday 01/25/21: MATH 130 #88. Radical Equations – Solving – R. Kemp (5:00PM )
Monday 01/25/21: MATH 130 #84. Word Problems – Rational Equations – R. Bastida (7:00PM )
Tuesday 01/26/21: MATH 130 #84. Word Problems – Rational Equations – D. Langevin (11:00AM )
Tuesday 01/26/21: MATH 130 #88. Radical Equations – Solving – S. Godwin (3:00PM )
Tuesday 01/26/21: MATH 130 #89. Complex Numbers – Imaginary numbers – S. Godwin (5:00PM )
Tuesday 01/26/21: MATH 130 #88. Radical Equations – Solving – A. Calderon (7:00PM )
Wednesday 01/27/21: MATH 130 #88. Radical Equations – Solving – D. Hatori (11:00AM )
Wednesday 01/27/21: MATH 130 #90. Completing the Square – Solving quadratics – D. Hatori (1:00PM )
Wednesday 01/27/21: MATH 130 #89. Complex Numbers – Imaginary numbers – R. Kemp (5:00PM )
Wednesday 01/27/21: MATH 130 #90. Completing the Square – Solving quadratics – R. Bastida (7:00PM )
Thursday 01/28/21: MATH 130 #89. Complex Numbers – Imaginary numbers – D. Langevin (1:00PM )
Thursday 01/28/21: MATH 130 #90. Completing the Square – Solving quadratics – S. Godwin (3:00PM )
Thursday 01/28/21: MATH 130 #88. Radical Equations – Solving – S. Godwin (5:00PM )
Monday 02/01/21: MATH 130 #88. Radical Equations – Solving – D. Hatori (11:00AM )
Monday 02/01/21: MATH 130 #89. Complex Numbers – Imaginary numbers – R. Kemp (3:00PM )
Monday 02/01/21: MATH 130 #92. Graphing – Quadratics – R. Kemp (5:00PM )
Monday 02/01/21: MATH 130 #95. Properties of Logs – Simplifying and expanding – R. Bastida (7:00PM )
Tuesday 02/02/21: MATH 130 #90. Completing the Square – Solving quadratics – D. Langevin (11:00AM )
Tuesday 02/02/21: MATH 130 #95. Properties of Logs – Simplifying and expanding – D. Langevin (1:00PM )
Tuesday 02/02/21: MATH 130 #96. Logs (part 1) – Solving equations – S. Godwin (5:00PM )
Wednesday 02/03/21: MATH 130 #90. Completing the Square – Solving quadratics – D. Hatori (1:00PM )
Wednesday 02/03/21: MATH 130 #95. Properties of Logs – Simplifying and expanding – R. Kemp (3:00PM )
Wednesday 02/03/21: MATH 130 #96. Logs (part 1) – Solving equations – R. Kemp (5:00PM )
Wednesday 02/03/21: MATH 130 #89. Complex Numbers – Imaginary numbers – R. Bastida (7:00PM )