Teaching Career Overview
Preparing to become a teacher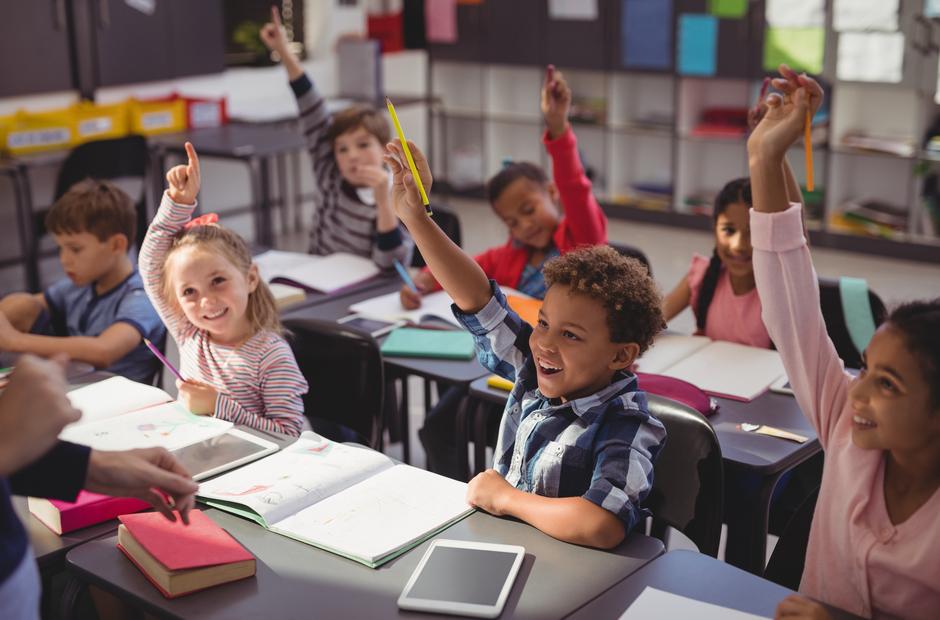 There are various types of teaching credentials offered by the state of California that students can receive. Students interested in teaching at the elementary school level will be obtaining a Multiple Subjects Teaching Credential. The Multiple Subject Teaching Credential authorizes the holder to teach in a "self-contained" classroom. The student teaches all subjects to the same students all day.
DURATION: A Bachelor's degree is between 120-124 units (typically 4-5 years to complete). In addition, a Teaching Credential program takes approximately one year to complete.
Multiple Subjects Teaching Credential Requirements
EDUCATION: A Bachelor's degree or equivalent from a regionally accredited college or university.
Professional Teacher Preparation: Complete a multiple subject teacher preparation program including student teaching.
BASIC SKILLS REQUIREMENT: This requirement can be satisfied by passing the California Basic Skills Test (CBEST) or by a CCTC-approved alternative option.
SUBJECT MATTER COMPETENCE: Pass all sections of the California Subject Examination for Teachers; Multiple Subjects (CSET) to establish subject matter competency or complete a program that offers a waiver, such as those offered through CSULB and many other CSU schools.
Note: the CSET Multiple Subjects Exam may be taken with the CSET Writing Skills Exam to obtain subject matter competency and fulfill the basic skills requirement.
College Majors for Teaching
As an elementary teacher, you will need to teach many subjects including language arts, mathematics, science, social studies, visual and performing arts, physical education and human development. There are many possible majors but it is best to major in a subject that will encompass all of these areas, such as Liberal Studies. However, other majors such as human development, human services, or psychology are also excellent pathways for elementary teaching. Future Secondary (middle or high school) teachers major in the subject area that they wish to teach. For example, a future high school math teacher would major in mathematics.
See a counselor for help with selecting a major.
Basic Recommendations
Take GE courses at LBCC that cover subject matter areas required for elementary teaching and cover CSET preparation. One effective and new pathway is the LBCC Roadmap for future elementary teachers.
Seek advisement from the Counseling Department since teacher education requirements may vary at each college and university. You can contact a counselor in the School of Language Arts & Communication for more information.
Earn good grades. Most credential programs require a minimum of 2.7 to 3.0 GPA.
Obtain as much early fieldwork experience in elementary classrooms as you can. You are strongly encouraged to sign up for EDUC 20 to get some of this experience.
Join the Future Teachers Club at LBCC and follow us on social media.
Complete our Interest Form for more information.
Visit TEACH California for more information on how to become a teacher in California.