Viking Vault
Food Resources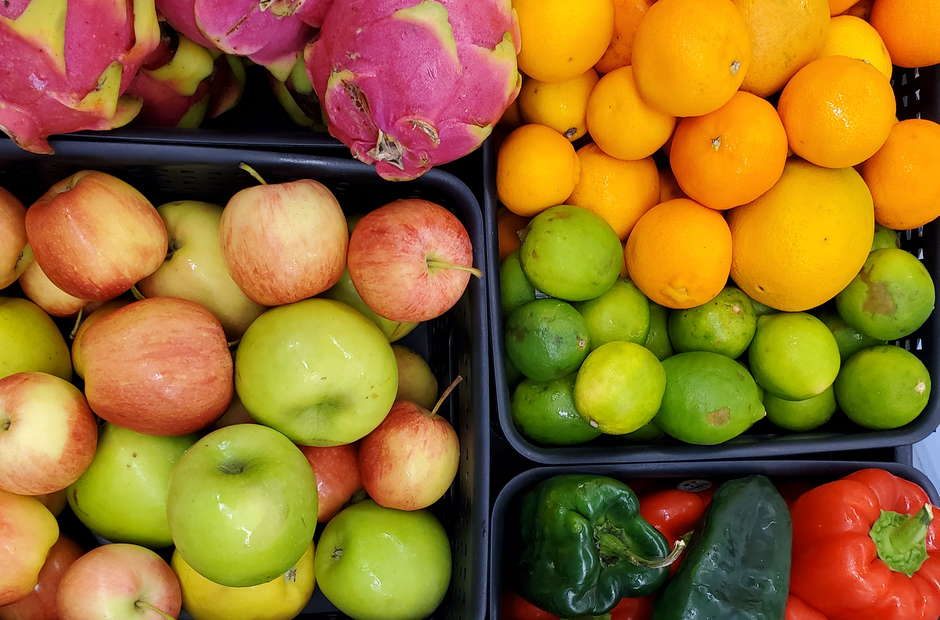 Our free food resources are provided through the Viking Vault. The Viking Vault is the LBCC food pantry and is located at the Liberal Arts Campus (LAC) in E-131, and Pacific Coast Campus (PCC) in QQ-107. As an LBCC student, you are able to visit the Viking Vault and get FREE groceries and snacks to help nourish a healthy body and mind. There are no limits to how many times you visit the Viking Vault.
SUMMER 2023 HOURS
| DAY | LOCATION | TIME |
| --- | --- | --- |
| Monday – Thursday | LAC, E-131 | 9:00am – 5:00pm |
| Wednesday & Thursday | PCC, QQ-107 | 9:00am – 5:00pm |
FALL 2022 HOURS
| DAY | LOCATION | TIME |
| --- | --- | --- |
| Monday – Friday | LAC, E-131 | 9:00am – 5:00pm |
| Wednesday & Thursday | PCC, QQ-107 | 9:00am – 5:00pm |
Viking Vault Services
Visit the Viking Vault
The Viking Vault is open on both campuses! No appointments are required. Students can visit in person to shop for groceries, fresh produce, meat, hygiene items, and parenting resources, all for free, during our open hours.
Grab-n-Go Events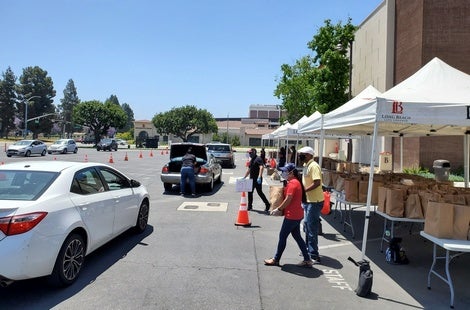 The Viking Vault is continuing to host Grab and Go events Post-Covid for LBCC students to pick up a free, pre-packaged, bag of non-perishable groceries. The Grab and Go's are drive-thru events for students to receive their food without having to get out of the car. The events take place every two weeks on the 2nd and 4th Tuesdays of each month at LAC Lot G. Join our Basic Needs Canvas page to receive updates about our upcoming events.
Parenting Resources
The Viking Vault has free diapers sizes 1-6, baby wipes, children's clothes sizes 0-14, baby food, and children's hygiene items. LBCC also has dedicated support programs for parenting students such as EOPS/CARE and CalWORKS.
CalFresh
CalFresh is a monthly benefits program for food. If you're a student enrolled half-time or more, you might be eligible for CalFresh if ONE of the following apply:
Participate in EOPS/CARE, DSPS, or MESA
Participate in foster youth programs such as Guardian Scholars, FYSI, NextUp, extended foster care (AB 12/AB 212)
Have dependent children under the age of 12
Received CalWORKs
Approved for work study
Work 20 hours/week; or an average of 80 hours/month
Applying online takes just a few minutes and if approved, you'll get money to purchase groceries via an Electronic Benefits Transfer (EBT) card every month that you are eligible.
CalFresh is available for qualifying students for monthly free food benefits to reduce financial burden and increase healthier eating. LBCC partners with LA Regional Foodbank for application assistance to answer any questions you have and to help you through the entire application process. You can email us at basicneeds@lbcc.edu with your name, ID, and contact information and our team will follow up with you for an appointment.
The Basic Needs Program hosts monthly webinars all semester for you to learn more about the program, eligibility, and how to apply. You don't need anything to join, and will learn everything you need to know to earn your benefits. Join us on the first Thursday of every month from 2:00 pm – 3:00 pm at http://www.tinyurl.com/calfreshlbcc.
For more information about CalFresh and how to sign up, visit students.getcalfresh.org/s/ccc.