LBCC Financial Aid Dept. Recognized for Efficiency
LBCC is one of only 12 California Community Colleges to receive award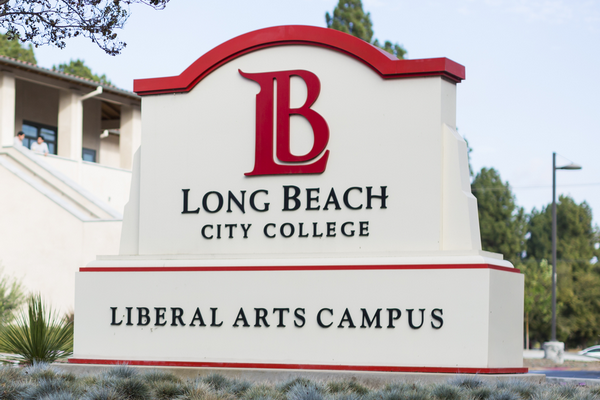 Long Beach City College (LBCC) Financial Aid Office received the 2019 BankMobile Achieve Campus Efficiency (ACE) Award, one of only 12 California Community Colleges to receive the honor for its commitment to student service, efficiency, and security. Of the colleges considered nationwide, a total of only 132 intuitions were awarded.
"Students who receive financial aid do so because they need it, and they depend on it to further their education," said Long Beach Community College District Board of Trustees President Vivian Malauulu. "Our staff takes the responsibility of disbursing financial aid very seriously by minimizing delays and by educating students about the process. We are grateful and pleased that BankMobile took notice of our efforts."
The partnership between LBCC and BankMobile allows students to make a choice of how to have their disbursements processed to either an existing personal account or by creating a BankMobile Vibe checking account.
Award criteria from BankMobile, the third-party servicer for financial aid disbursement, requires that at least 90 percent of financial aid refunds by LBCC are distributed by BankMobile electronically. From Jan. 1 – Nov. 1, 2019, LBCC processed 44,914 disbursements through BankMobile. In addition, LBCC made a concerted effort to educate students on the risks involved with paper checks, including the susceptibility to fraud and forgery and the delay caused in gaining access to funds.
"Our Financial Aid team, led by Vice President of Student Services Dr. Mike Muñoz, works incredibly hard to assist thousands of LBCC students," said LBCCD Superintendent-President Reagan Romali, Ph.D. "I'm very proud to see our Financial Aid team recognized and I'm delighted that our students are taking full advantage of LBCC offerings of assistance through financial aid and scholarships."
LBCC has many resources to help cover the costs of being a student, financial aid being the primary vehicle to assist with educational expenses. Financial aid funds are distributed based on a student's demonstrated need with eligibility depending on factors such as income and assets, and family size.
For more information about LBCC's Financial Aid program, visit https://www.lbcc.edu/financial-aid.
LBCC's Spring Semester begins on Feb. 6, 2020 and offers a wide variety of classes for new students. A community member interested in enrolling can visit www.LBCC.edu to start the process of becoming a Viking.
---
About Long Beach City College
Long Beach City College consists of two campuses with an enrollment of over 25,000 students each semester and serves the cities of Long Beach, Lakewood, Signal Hill, and Avalon. LBCC promotes equitable student learning and achievement, academic excellence, and workforce development by delivering high quality educational programs and support services to our diverse communities. Visit www.LBCC.edu for more information about Long Beach City College.
MEDIA CONTACT
Stacey Toda
LBCC Associate Director
Communications & Community Engagement
(562) 938-4004