LBCC Hires Bill Husak as Interim Athletic Director
Legendary Figure in NCAA Division I Athletics known for reinvigorating Loyola Marymount University program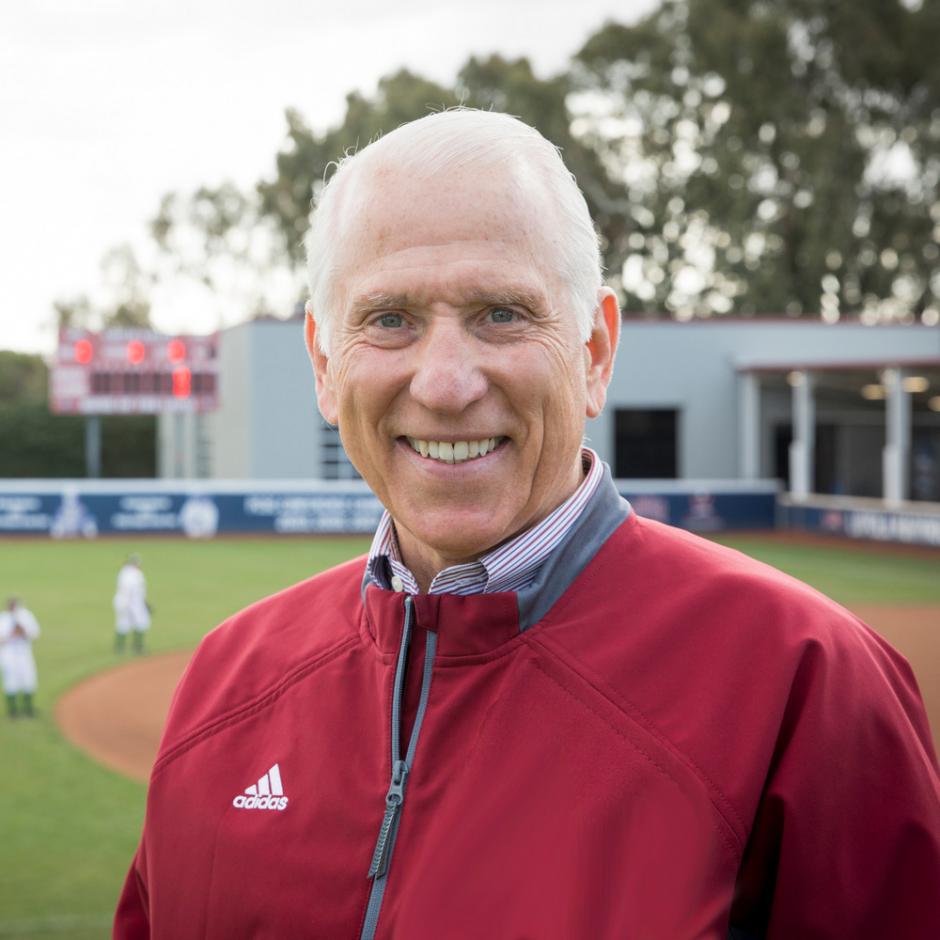 The Long Beach Community College District (LBCCD) Board of Trustees approved a one-year contract at its March 27 meeting for William (Bill) Husak, Ph.D. to serve as Interim Athletic Director for Long Beach City College.
"We are so lucky to have someone like Bill, who has such a prolific career in college athletics, to join LBCCD," said LBCCD Board of Trustees President Sunny Zia. "We are very excited to welcome him to the Viking Athletic Family."
Husak enjoyed a 20-year career as Athletic Director of Loyola Marymount University (LMU) where he administered an athletics program of 21 sports, 425 student-athletes and 70 staff before retiring in 2018. During his time at LMU, the Lions won 35 of its 45 conference championships and recorded 45 of its 67 NCAA postseason appearances. Husak also facilitated the renovations of the campus' athletic facilities, and grew support staff for student athletes.
Husak joins LBCC at a momentous time for Viking Athletics as the construction for the new Kinesiology Labs and Aquatic Center will begin during his tenure.
"The excitement that our students, faculty, staff and Trustees are feeling right now about Bill's appointment is almost tangible," said LBCCD Superintendent-President Reagan Ferragamo Romali, Ph.D. "We are thrilled to have someone of Bill Husak's caliber to join us."
Husak is no stranger to Long Beach. The 40-year Long Beach resident also served as the Senior Associate Athletics Director at California State University, Long Beach (CSULB) from 1993–1998, where he led the charge of development and fundraising for the Athletics program, including the construction of the City's iconic Walter Pyramid.
"Viking Athletics has a history of great coaches and athletes," said Husak. "As a resident of Long Beach, I am well aware of the success of LBCC's athletic programs, so I look forward to bringing the spotlight to LBCC. It is such a great asset to the community."
For more than 90 years, athletics has been a source of great pride at Long Beach City College. The tradition of athletic excellence continues today: Long Beach City College has earned 92 state championships, more than any other community college in California. Current athletic faculty include Olympians Misty May-Treanor and Chris Oeding.
---
About Long Beach City College
Long Beach City College consists of two campuses with an enrollment of over 25,000 students each semester and serves the cities of Long Beach, Lakewood, Signal Hill, and Avalon. LBCC promotes equitable student learning and achievement, academic excellence, and workforce development by delivering high quality educational programs and support services to our diverse communities. Visit www.LBCC.edu for more information about Long Beach City College.
MEDIA CONTACT
Stacey Toda
LBCC Associate Director
Communications & Community Engagement
(562) 938-4004