LBCC to Host Unique Cannabis Symposium to Discuss Partnerships with Industry and Workforce Development
Event is scheduled Nov. 4 both in-person and virtually with Long Beach Collective Association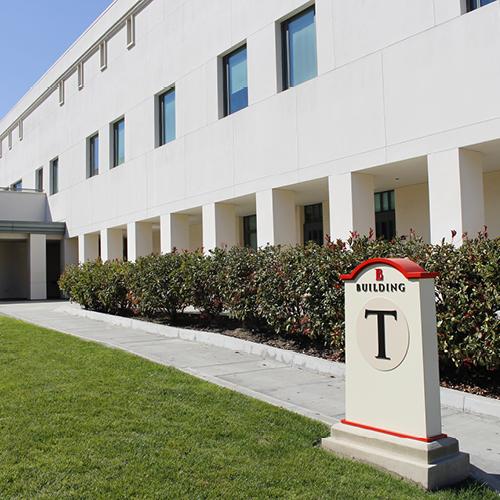 Long Beach City College (LBCC) is partnering with the Long Beach Collective Association (LBCA) to present a first-of-its-kind Cannabis Symposium. The Nov. 4 event is designed to help other higher educational institutions and cannabis businesses learn to effectively partner on cannabis programs, as well as gain an understanding of the unique challenges and opportunities that the partnership entails.
"After the legalization of recreational cannabis in California and the resulting expansion of the industry, workforce needs increased tremendously for businesses operating in that sector," said Long Beach Community College District (LBCCD) Board of Trustees President Uduak-Joe Ntuk. "The cannabis industry is unique and highly regulated – making an informed and trained workforce a critical operational need."
The symposium is scheduled for Nov. 4, 2022, from 8 a.m. to 11 a.m. at the College's Liberal Arts Campus, Room T1100. People can also attend the symposium virtually. Registration for this symposium is $50. Educational institutions that are interested in developing cannabis-related programs, business and industry associations interested in supporting the development of an informed workforce, students interested in cannabis careers, and equity applicants interested in cannabis careers and businesses are all invited to attend. Participants can sign up by visiting https://www.lbcc.edu/event/partnering-cannabis-workforce.
"This symposium is about more than jobs; this is about restorative economic justice for our marginalized communities, specifically people of color who were criminally penalized prior to the legalization of marijuana," said LBCCD's Superintendent-President Dr. Mike Muñoz. "Now, with their records expunged, people can gain employment and the ability to better their lives through the cannabis industry where the labor need is strong and the pay is considerable."
Long Beach City College and LBCA began their partnership in 2017 with the goal of creating classes for individuals who are interested in enhancing their understanding of the cannabis industry. LBCC currently hosts two cannabis workshop series. While these courses do not provide job placement services, the content has been designed and taught by industry professionals who understand the skills and knowledge needed to work in the cannabis industry and enhance marketability.
"Our program with LBCC supports students who have varying goals when it comes to the cannabis industry, as well as businesses in all areas of the seed-to-sale continuum," said LBCA Executive Director Steven Neal. "We launched our 40-hour introduction to the cannabis industry training course in 2020 following nearly three years of work on the part of both our organizations to identify local industry workforce needs and decide on a plan of action. Now, we're happy to join LBCC in sharing what we have learned with others seeking to develop similar programs at this first-of-its-kind Cannabis Symposium."
For more information about the LBCC cannabis-related workshops, visit www.lbcc.edu/post/introduction-cannabis-industry.
---
About Long Beach City College
Long Beach City College consists of two campuses with an enrollment of over 25,000 students each semester and serves the cities of Long Beach, Lakewood, Signal Hill, and Avalon. LBCC promotes equitable student learning and achievement, academic excellence, and workforce development by delivering high quality educational programs and support services to our diverse communities. Visit www.LBCC.edu for more information about Long Beach City College.
MEDIA CONTACT
Stacey Toda
LBCC Associate Director
Communications & Community Engagement
(562) 938-4004