L.A. Radio Personality Gets Start at LBCC
Ayydé Vargas makes the morning commute a little sweeter on Big Boy's Neighborhood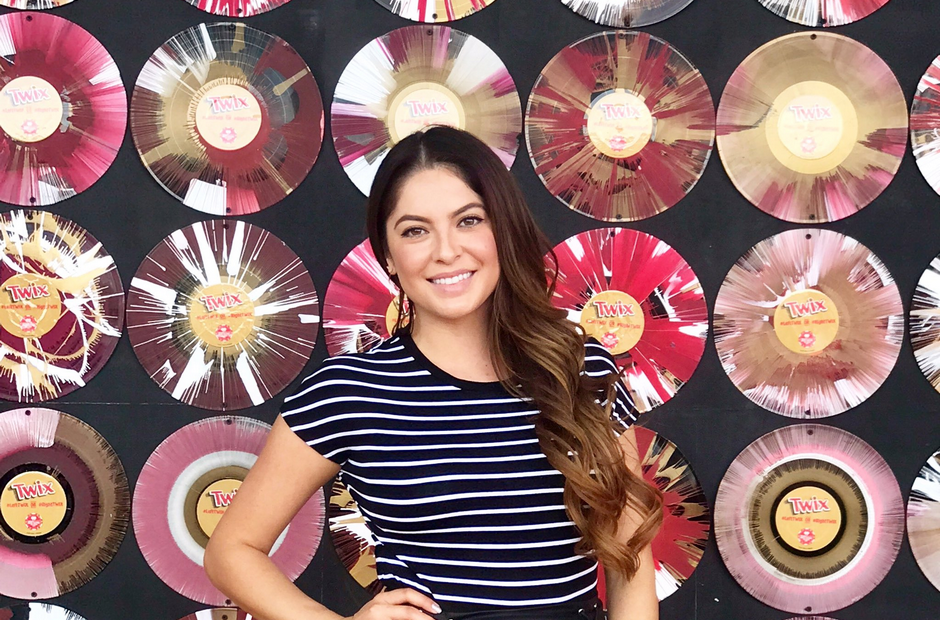 One of the familiar voices heard on the Real 92.3's morning show, Big Boy's Neighborhood, is that of Ayydé Vargas, who got her start at LBCC's Radio/TV program.
Vargas attended LBCC from 2013 to 2015. She worked various jobs within the radio industry starting in 2014 at what was then Clear Channel, which is now iHeartMedia. She got her first on-air job in 2015, joining Big Boy's Neighborhood.
"My favorite part of the job is that I'm allowed to be exactly who I want to be. Nobody is telling me what to do or say. There's not a script," Vargas said. "It's very rewarding when people come up to me and they say, Hey, something you said really resonated with me."
Vargas said she tried out a few community college and university campuses before finding a home at LBCC.
I felt that LBCC cared more about my success. I found myself really loving school.
Vargas said she learned a lot in the classroom and as a radio DJ for LBCC's FM station, KLBC. She hosted her own hip-hop show for nearly a year.
"Using the tools that were in the studio, talking and getting comfortable with that, getting the hang of things and how to do things, it was a very hands-on type of opportunity," Vargas said.
LBCC Radio & Television Instructor, Robert Hersh said Vargas was "one of the top students in the Radio & Television program."
"She was very driven and very conscientious and all those adjectives that go along with a good work ethic," Hersh said. "I was sure she would be successful in her quest for getting an on-air job."
Though she's focused on her dream job and ready to see where else her career may take her, Vargas keeps LBCC close to her heart.
"I'm just really, really grateful for the program at LBCC," she said. "Without it, I would never have found my love of radio."
Big Boy's Neighborhood airs on 92.3 FM, Mondays through Saturdays from 5 a.m. to 10 a.m. It can also be streamed online. The show is nationally syndicated on iHeartMedia, which owns Real 92.3.
Learn more about LBCC's Radio & Television program.