2018 Super Bowl Champion Bryan Braman Returns to LBCC
LBCC celebrates LBCC alum and Philadelphia Eagles Defensive End return to campus.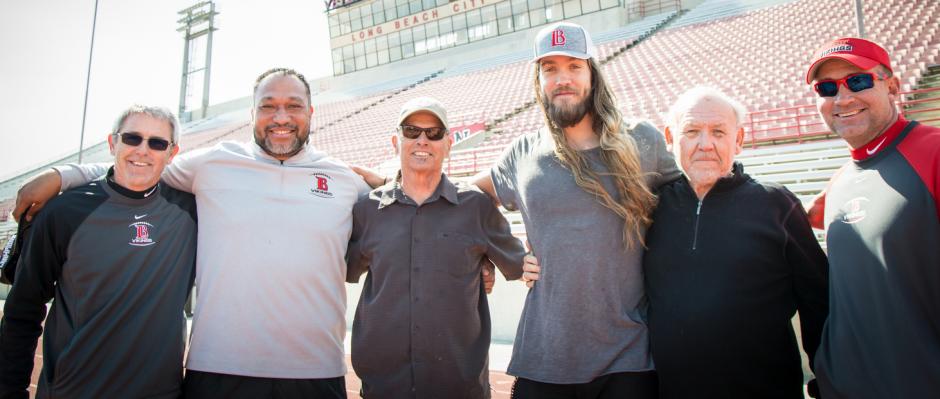 Long Beach City College football coaches, Viking football players, LBCC administration and fans were on hand yesterday, March 1, to welcome Philadelphia Eagles defensive end and Long Beach City College football alum, Bryan Braman when he returned to Veterans Stadium after his 2018 Super Bowl win.
Braman came to Long Beach City College after redshirting at the University of Idaho. As a Viking, Braman was a defensive end and earned First-Team Southern California Football Association All-Southern Conference accolades in 2007 and 2008. Braman was also on the LBCC track and field team and used his athletic talents as a standout in the javelin and high jump events.
LBCC Superintendent-President Dr. Reagan F. Romali, Long Beach Community College District Board of Trustees Vice President Sunny Zia, Trustee Dr. Virginia Baxter, Trustee Vivian Malauulu, Athletic Director Randy Totorp, and current Viking football players were all part of the group that welcomed Braman back. LBCC current and former football coaches, including former Football Head Coach Jerry Jaso who recruited Braman for LBCC.
Braman took time to address the student-athletes about his memories of playing for LBCC, offered advice and encouraged them to persevere.