CampusBird to Take Flight at LBCC
New virtual mapping system to provide a modern user-experience for students in Spring 2019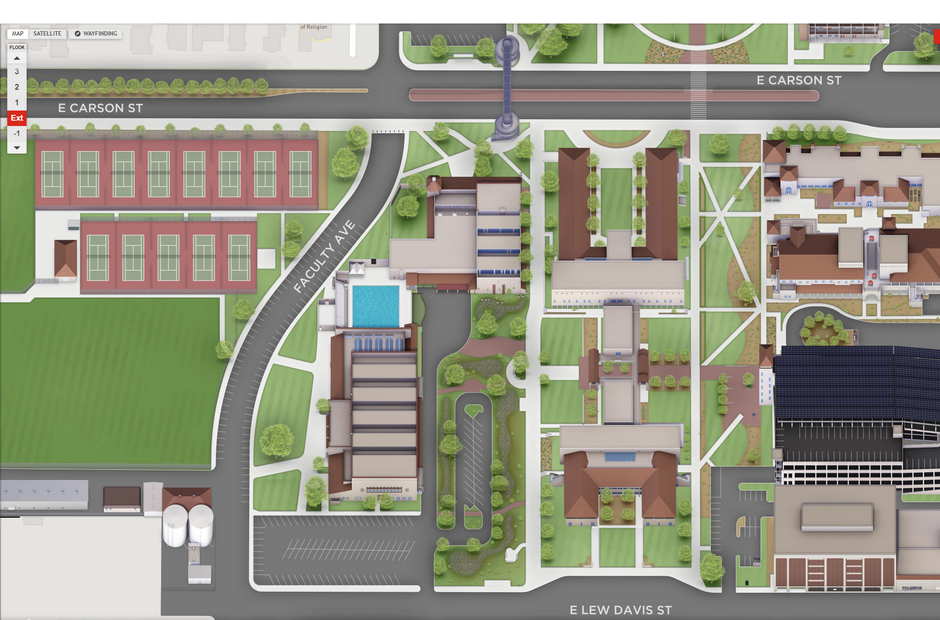 Beginning in the Spring of 2019, finding the way around both campuses of Long Beach City College will become easier as mobile-friendly maps come to life through CampusBird.
LBCC's buildings and grounds will be seen through a virtual mapping system providing 2D renderings using satellite imagery when one clicks the campus maps link located at the footer of the LBCC homepage.
LBCC's Web Content and Electronic Media Coordinator, Mo Wright has been working on the project for the better half of 2018, along with Instructional and Information Technology Services' Director Rob Carman to bring CampusBird online. While the new virtual mapping system is still in its Beta stage, it should provide much-needed information for students as they navigate through the campuses. As more students begin to use the new maps, the data can be used to improve the quality of the system over time.
"CampusBird will provide Long Beach City College with a virtual mapping system and a mobile-friendly experience that delivers extensive location details, floorplans, and wayfinding all in the palm of your hand," said Wright.
To help improve the system, Long Beach City College will be providing a feedback form for users to send in helpful suggestions to improve the quality of the maps.