Caring for LBCC Students in Need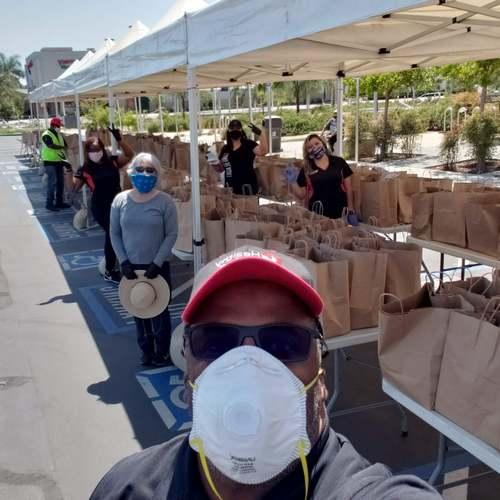 With the closure of Long Beach City College's campuses, access to the Viking Vault (LBCC's food pantry) was also closed for students to visit.
In its place, Student Services has been leading the effort to provide non-perishable food items to LBCC's students in need through a grab-n-go distribution. Students have arrived at either campus on designated dates to pick-up their bags of food either by driving or walking up to the distribution area.
Since the first "grab-n-go" event, more than 1,040 bags of food have been given out to students.