DC Solar Freedom Brings Off-Grid Solar Power to LBCC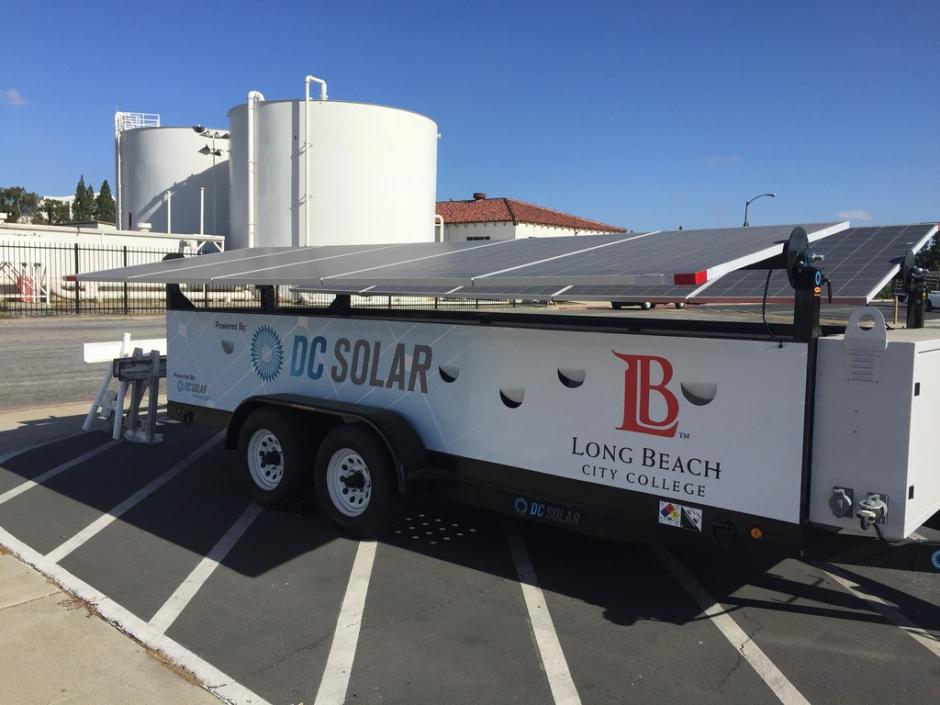 Long Beach City College has partnered with DC Solar Freedom to receive a variety of unique solar energy products at no cost to the college.
As part of the new agreement, LBCC has received 16 solar generators that have been retrofitted for various off-grid uses on and around campus, including 8 charging stations that will offer free EV charging, 5 light towers to enhance campus safety and security, and 3 standard generators for multiple off-grid power applications.
These mobile solar products will set a new standard for clean energy usage at LBCC. Incorporating a strategic partner lease arrangement with DC Solar Distribution, Inc., DC Solar Freedom is able to offer the solar units at no cost to LBCC. Funding for this program is provided through a third-party underwriting/advertising model that utilizes ad space inventory on the units.
"Thanks to DC Solar Freedom, Long Beach City College is the first community college in Southern California to utilize portable solar generators," said Vice President of Administrative Services, Ann-Marie Gabel. "LBCC has been working hard to make our campuses environmentally conscious and sustainable. This agreement will help us further those efforts and reduce our carbon footprint."
The first-of-its-kind initiative by DC Solar Freedom is aimed at institutions of higher education that seek to encourage the use of clean energy and to educate and empower their communities to discover new and innovative uses for solar power.
"Colleges and universities are home to some of the foremost thought leaders on sustainability," said DC Solar Freedom CEO Jeff Carpoff. "Yet when it comes to accessing renewable energy for their own use, they are often caught between capital costs and trying to reduce their carbon footprint. DC Solar Freedom offers a solution by placing renewable products on campus at no cost, thereby allowing these communities to integrate clean energy into their daily lives. We are proud to help deliver the tools to Long Beach City College and help them achieve their sustainability goals."