Helping LBCC Students in Need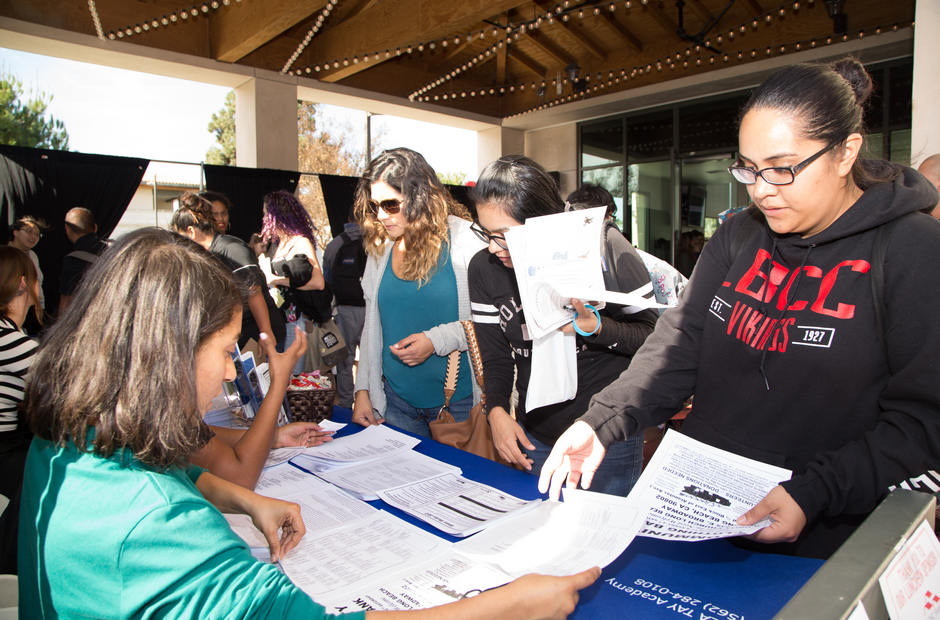 It was a team effort when the Helping Homeless Student Associate Group of the LBCC Foundation, the office of Public Affairs and Marketing, and Student Health Services recently organized a resource fair and luncheon for students.
Approximately 120 students stopped by the Students in Need Resource Fair to gather information from community groups such as the Los Angeles Food Bank/Cal Fresh, the Jewish Family Center, Los Angeles County Workforce Development's Aging and Community Services Department, the Los Angeles County Office of Immigrant Affairs and the Los Angeles Department of Social Services. The Culinary Arts Department also served a hot lunch in the Bistro to students.
Long Beach Community College District Board of Trustees President Sunny Zia addressed the audience. Not only did she thank the community resource group for providing valuable information to the students, but she also assured students that LBCC is committed to helping them with their basic needs as they pursue their education.