LBCC Far Surpasses Old Voter Registration Records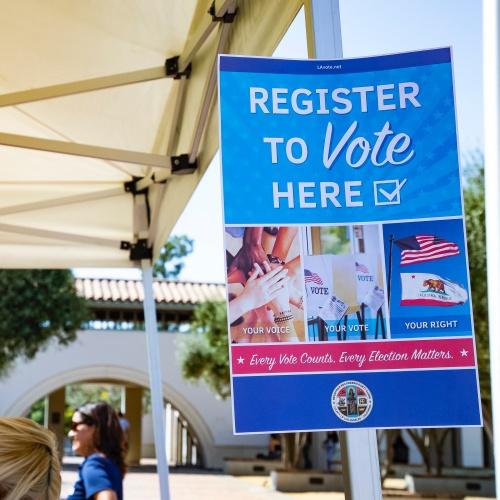 Long Beach City College students, faculty, and staff joined forces with the Long Beach City Clerk's office for National Voter Registration Day on Sept. 24. Thanks to the combined efforts, this year resulted in a success that far surpassed last year's voter registration.
Less than 40 people registered at LBCC in 2018. This year, LBCC obtained 387 registration forms that the City Clerk's Office submitted to the Los Angeles County Registrar's Office. This is a 1,038% increase from 2018 to 2019.
The City Clerk's office managed three registration booths at both LBCC campuses, and were supplemented with volunteers from the Associated Student Body and President's Ambassadors. LBCC faculty members allowed classroom visits throughout the day to encourage new registrants and to inform every one about upcoming changes in the upcoming 2020 election cycle new voting machines in Los Angeles County, new locations and dates to vote.